Gavin Williamson and his ministers faced questions in Parliament about the government's response to Covid-19, including issues relating to live lessons, free school meals and mass testing.
Here's what we learned.
1. Williamson repeats live learning claim branded 'unhelpful myth' by Ofsted
Ministers were asked several questions about the provision of live teaching by schools for pupils learning at home.
Williamson said the government wanted to to encourage "as much live teaching as possible", claiming it has been "shown to be the best way in terms of delivering teaching".
This conflicts with Ofsted guidance published just last week which described the claim that live lessons were always the "best way" to deliver remote education as one of several "unhelpful myths" on the issue.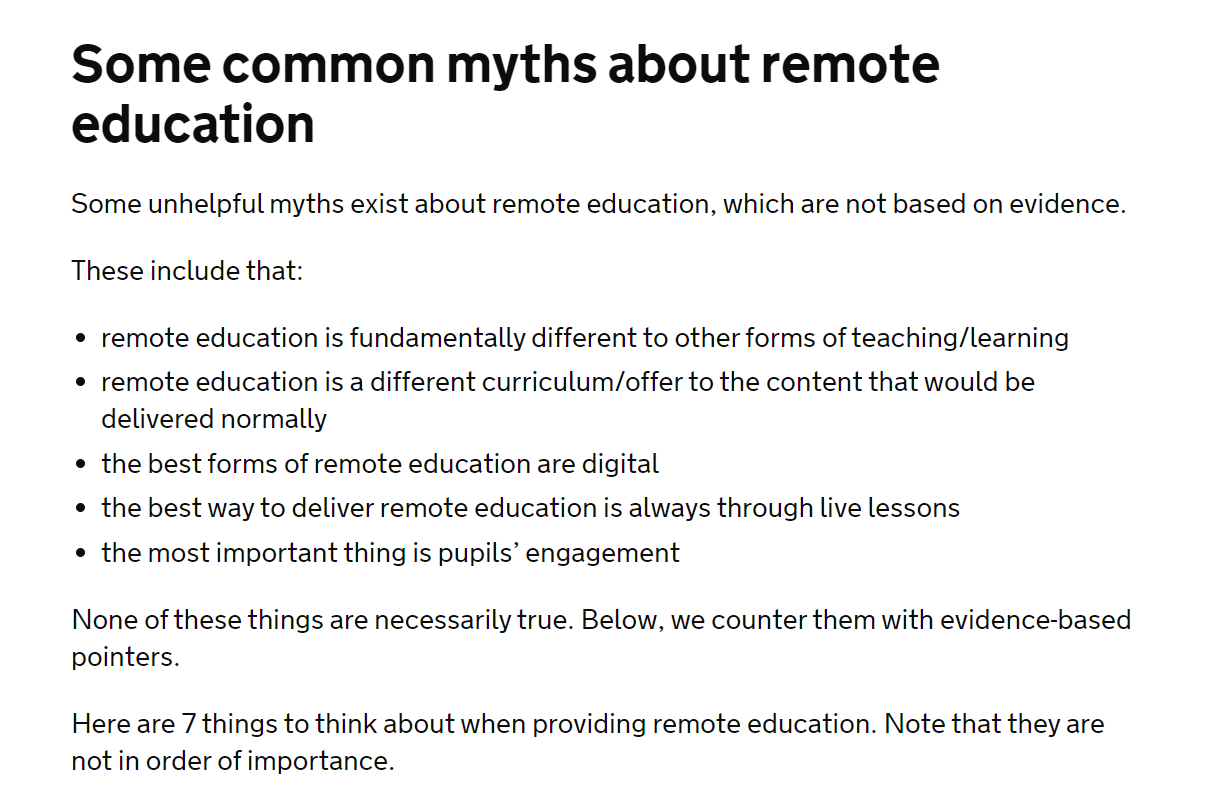 Williamson did add that "there's a whole spectrum of resources that can be offered and it's really important to work with schools, parents supporting those schools to make sure we get the best solutions for all of our children."
Williamson also said he had been "clear" that parents should only complain to Ofsted about remote education as a "last resort" after having raised the issue with schools.
2. DfE has requested updated advice on testing
The government was heavily criticised last week for its mass testing programme in schools, after it emerged the use of rapid tests to keep pupils who had been in close contact with Covid cases in the classroom had not been authorised by the regulator.
The Medicines and Healthcare products Regulatory Agency (MHRA) is also advising that close contacts of positive Covid cases continue to follow government guidance and self-isolate.
Ford said today that the DfE had asked PHE and NHS Test and Trace to provide "rapid updated public health advice on daily contact Covid testing in schools".
"This is in the context of the current prevalence of the virus and in the high transmission rates," she added.
Ford said the department, Test and Trace and PHE "encourage the weekly testing of all staff, although this remains a voluntary matter for individual staff members and as I said early years staff will be prioritised through the community testing".
3. Over 15k national FSM vouchers distributed
Ministers were questioned about free school meals provision following a fierce backlash last week after images of pitiful food parcels distributed by school catering firms were shared on social media.
Shadow education secretary Kate Green said the food parcels seen last week were an "absolute scandal", but one that was "entirely in line with the government's own guidance", and criticised the fact it took until the third week of term to relaunch the national free school meals voucher scheme.
Williamson said the food parcels "didn't meet the expectations or the guidance that we have set out", describing the examples shared as "unacceptable".
He added that over 15,000 vouchers had already been dispatched through the national scheme. The DfE later said that more than 4,600 orders had been placed as of 1.15pm on Monday, but that some orders contained more than one code.
4. Only 7 food parcel complaints – so far
The government announced last Wednesday that parents with complaints about food parcels could contact the DfE's helpline, but only after first trying to resolve the issue with their child's school.
Children's minister Vicky Ford said today that there had been very few complaints in the first three days, but as one school food campaigner pointed out, this is in the context of a change of approach by some firms.
"There are around 1.4 million children on free school meals," said Ford. "By the end of last week, we had received a total of seven calls in relation to unacceptable lunch parcels. Each has been fully investigated. We expect high-quality lunch parcels for our children."
5. Still no new exceptional costs funding
Ministers have been pressed several times since further partial school closures were announced to reopen their exceptional costs fund for settings to claim back money spend on responding to Covid-19.
Gibb said today that £102 million of funding for exceptional costs incurred by schools in the first lockdown had been distrubuted through the original fund, and pointed to the DfE's Covid workforce fund, which covered the period from November to December last year, and £1 billion in catch-up funding.
However, when pressed on how schools should respond to costs that they could not claim through existing funding pots, Gibb pointed to the government's existing three-year funding settlement.
"If there are schools that are genuinely in financial difficulties, they should talk to the local authority if they are a maintained school and to the Education and Skills Funding Agency if they are an academy."