The education secretary has pledged to back teachers "all the way" in their efforts to award exam grades this summer, and accepted he will share the responsibility if there is a backlash on results days.
In an exclusive interview with Schools Week this week, Gavin Williamson said the government was putting its "confidence and faith in teacher judgment" and said a "robust appeals structure" would help deal with potential "challenges" with the system.
Everyone has a responsibility for the structures that have been put in place and, of course, myself included
Exams have been cancelled this year following the decision to partially close schools in January. The government last week confirmed its plans to base grades on teacher assessments, prompting fears teachers could be left to shoulder the blame if there is another upset this year.
The government was forced into a last-minute U-turn last year on its decision to award grades based on centre assessments adjusted by computer algorithm.
Ministers have ruled out using an algorithm this summer, but there are concerns that relying on teacher assessment will lead to disparities between schools and grade inflation.
Williamson told Schools Week the government was "absolutely supporting teachers" and pointed to plans to publish guidance to help with grading and for exam boards to provide additional support.
'We want to make sure this works'
"It's why we'll be putting both the internal quality assurance and external quality assurance [in place] and absolutely backing teachers all the way on this," he said.
"We want to make sure this works and, of course, everyone has a responsibility for the structures that have been put in place and, of course, myself included in that."
However, the education secretary said the government would take a "very serious view" of malpractice. Exam boards are to look for this when they conduct the external quality assurance process, including via checks that will be triggered where schools have previously received sanctions for malpractice.
"People do have to have responsibility for what they're putting forward and that's why we've put those checks and balances in place," he said.
"We'd expect everyone to adhere to the high professional standards that we always see within the teaching profession. But where there are things that aren't quite right we will absolutely take action in order to be able to deal with that."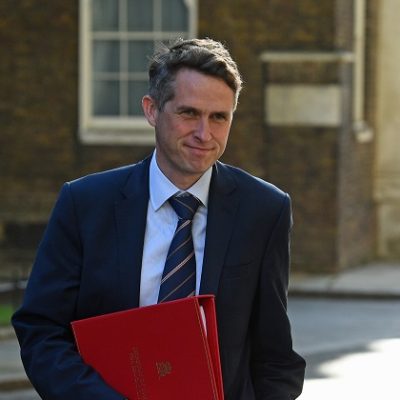 Schools are due to reopen more widely from next week, with secondary schools allowed to phase the return to facilitate requirements for mass testing.
However, the decision to bring all pupils back to school in the same week has prompted fears of a return to the situation seen last autumn, when schools were regularly forced to send large groups of pupils home because of a confirmed Covid case.
Ed sec accepts schools will be disrupted
Williamson said he accepted that there "will be children and there will be teachers who will have to isolate, but that's exactly as you would expect as we are still dealing with a pandemic".
But he said the number of children having to isolate "fell dramatically over the first four weeks of full return in September, and we'd hope to keep a similar sort of level of practice there".
Attendance data published by the DfE for the autumn term do indeed show rising attendance rates during the first month back after summer, but numbers went into freefall from November as infection rates rose nationally.
Williamson said the country had made a "difficult sacrifice to not bring other parts of the country back before schools" in order to "safeguard education".
"Anyone who understands what's best for a child recognises that actually they learn best and they are in the best possible position to succeed by getting them back into the classroom.
"That's where our focus has been and we've taken a decision not to bring anything else back other than children into the classroom because we've always said it's our national priority to get children back into class."