Gavin Williamson will address the annual conference of the NASUWT teaching union this weekend, five years after an education secretary last appeared at the event.
The union announced today that Williamson has accepted an invitation to address the conference, which is being held virtually this year because of Covid-19.
The union invites the education secretary to speak every year, but has only been taken up on the offer twice since the Conservatives took office in 2010.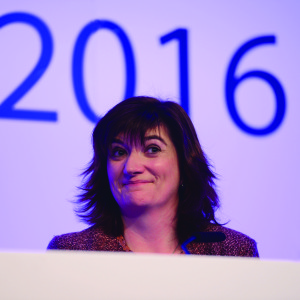 The last education secretary to address NASUWT's conference was Nicky Morgan in 2016.
Although she faced a relatively polite reception, members laughed when she claimed education was in "better shape" than it was five years before, and one delegate shouted when she spoke about children "suffering" in classrooms.
But such scenes are unlikely to be repeated this year, with Williamson understood to be preparing a pre-recorded video message for the conference on Saturday, rather than speaking live.
The education secretary has been taking more speaking engagements and media appearances recently as he battles to keep his job following a disastrous year.
Other speakers over the weekend will include Labour leader Sir Keir Starmer and shadow education secretary Kate Green.
Dr Patrick Roach, NASUWT's general secretary, will address the conference on Sunday.