Ministers have "serious questions to answer" over school funding bailouts for five councils, Labour has said, with calls for transparency over funding deals and other authorities demanding cash.
Last week the Department for Education revealed that deals totalling almost £100 million had been struck with Bury, Hammersmith and Fulham, Kingston upon Thames, Richmond upon Thames and Stoke on Trent councils.
It said the bailouts targeted councils with the highest dedicated school grant deficits. Other "safety valve agreements" would follow.
The cash would help plug funding gaps in special educational needs and disability provision, although it was dependent on councils making savings.
'Ministers need to come clean'
Tulip Siddiq, Labour's shadow children and early years minister, said: "Ministers need to come clean about the criteria that was used to determine which councils should get this extra funding and how much each would get."
Funding ranged from £27 million for Kingston upon Thames to £10 million for Stoke, but the published agreements offer few details on how such sums were reached. Government guidance last year said it would only approach a 'fairly small' number of authorities so detailed talks would be 'manageable.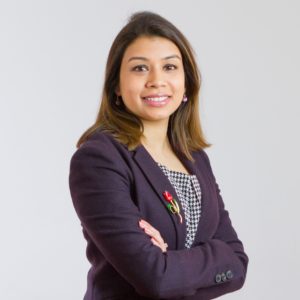 A spokesman for  the Conservative-run Surrey county council, which estimates its high needs funding deficit is one of the largest in England, said it had not been approached.
Surrey officials believe they have not met the DfE's threshold, but the spokesman added: "The council has, however, been proactively contacting the DfE to engage with them and to understand what additional support may be available."
He said the council's planned SEND reforms included similar measures to those the DfE had asked of the five authorities that received funds.
Surrey has previously blamed funding shortfalls for its plans to slash £1 million a year in SEND support for 69 mainstream schools.
Richard Wilson, a Lib Dem county council candidate who has campaigned against the "harsh" cuts, asked why Surrey was not in line for a bailout. "Is the government taking the Conservative-controlled council for granted?"
Another Conservative county council with a large deficit, Cambridgeshire, confirmed it had held talks with the DfE, but would be "going back with a plan for further discussion, including making a potential case for further funding".
National Audit Office figures show 49 councils reported school funding deficits in 2018, with 32 ordered to submit "recovery plans" to the DfE.
Some authorities 'penalised'
Professor Adam Boddison, the chief executive of special needs charity Nasen, welcomed extra funding, but questioned the focus on just a few "hand-picked" councils.
"There should be clear criteria setting out who's eligible and why. It's an issue of equity.
"I hope we won't be relying on individual deals, negotiating authority by authority… Authorities operating within their means, perhaps not providing the same level of service, are effectively penalised."
The Local Government Association (LGA) has said the individual agreements addressed "a symptom and not the cause of these deficits", warning of growing demand for education health and care plans and inadequate council powers to manage it.
New LGA research argues the pandemic has widened learning gaps between pupils with SEND and their peers, which were "unlikely to be solved by a quick 'catch-up' initiative". Council leaders also report wider "strained" relations with government and a lack of genuine partnership working and trust.
Meanwhile a cross-party group of MPs claimed this week that support for children with SEND during Covid had been an "afterthought" for the government, and demanded the publication of the SEND review.
Doing more with less
There are also concerns over the conditions attached to bailouts.
Three councils agreed to meet needs in a "more cost-effective way within mainstream settings" without compromising quality. Some agreed to review services to find savings. Stoke received the smallest bailout, but faces the sharpest cuts to its overspend, agreeing to wipe £16.4 million off its cumulative deficit by 2024.
Campaigners fear some authorities may have to cut support. "The conditions threaten to make circumstances worse," said a spokesperson for SEND Action. "Schools simply cannot do more with less money."
Siddiq added: "The government has serious questions to answer about these bailouts and why they are insisting on further cuts to SEND spending after a decade where children have seen their provision cut back."
But a DfE spokesperson said conditions would drive reforms and improvement in high-needs systems that would "make them more sustainable long term and stop deficits growing". Extra funding would be subject to "strict monitoring" of progress.