Academy big guns boost campaign coffers
Two leading hedge fund managers have donated to the general election campaigns of schools minister David Laws and education secretary Nicky Morgan, while the chair and founder of the Harris Federation, Lord Philip Harris of Peckham, has targeted Conservative candidates battling to hold seats in marginal constituencies.
Jon Wood, director of privately owned hedge fund company SRM Advisers, has given £50,000 to Ms Morgan's campaign to retain her vulnerable Loughborough seat. She secured a majority of just 3,700 votes in 2010.
Mr Wood gave £500,000 to the Conservative party electoral campaign in 2010. His three donations to Ms Morgan, in September 2014 and in February this year, were made in an individual capacity.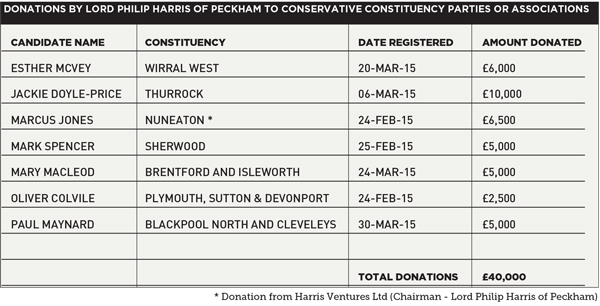 Ms Morgan also received a £5,000 donation from Quantum Securities, which quotes a London address on its website but says its head office is in Nigeria. The firm describes its activities as "stockbroking, funds management and financial consulting" and says it is a member of the Nigerian Stock Exchange.
Mr Laws' campaign to keep his seat as Liberal Democrat MP for Yeovil has been boosted by donations from Paul Marshall, chairman and chief executive of hedge fund group Marshall Wace, and a lead non-executive director (NED) of the Department for Education (DfE).
Mr Marshall, also chair of trustees for the academy chain Ark, has given £15,536 in an individual capacity to support Yeovil Liberal Democrats' 2015 local and general election campaigns. A dinner he hosted in April 2014 raised £49,000 for the campaigns.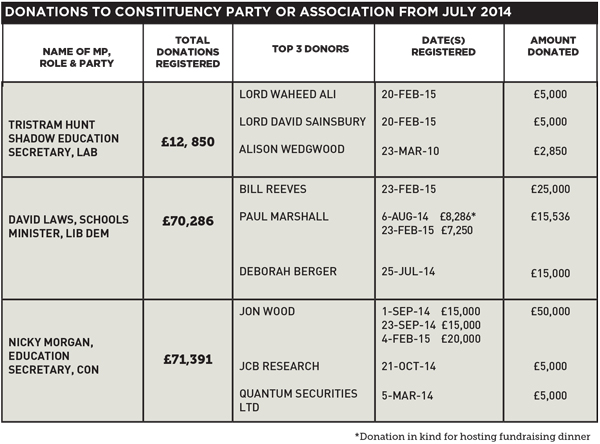 According to 2011 Treasury and Cabinet Office guidance on corporate governance in government departments, all NEDs should agree and document an "appropriate system to record and manage conflicts of interest of board members".
The guidance adds: "The board should publish in its governance statements how any identified conflicts and potential conflicts of interest of board members have been managed."
Summaries of DfE board meetings between July 2014 and January this year published on its website provide no details of board members' declarations of interest.
Registers of interest are available for viewing at the Department for Education's offices by appointment only.
Schools Week approached Mr Marshall about why he is supporting Mr Laws' constituency campaigns and if he saw any conflict between being a donor and his departmental role. He said he would not be commenting. The DfE said it would not comment on the NED aspect of the donation.
Mr Marshall and Mr Laws co-edited The Orange Book: Reclaiming Liberalism in 2005, written by a group of prominent politicians including Vince Cable and Nick Clegg.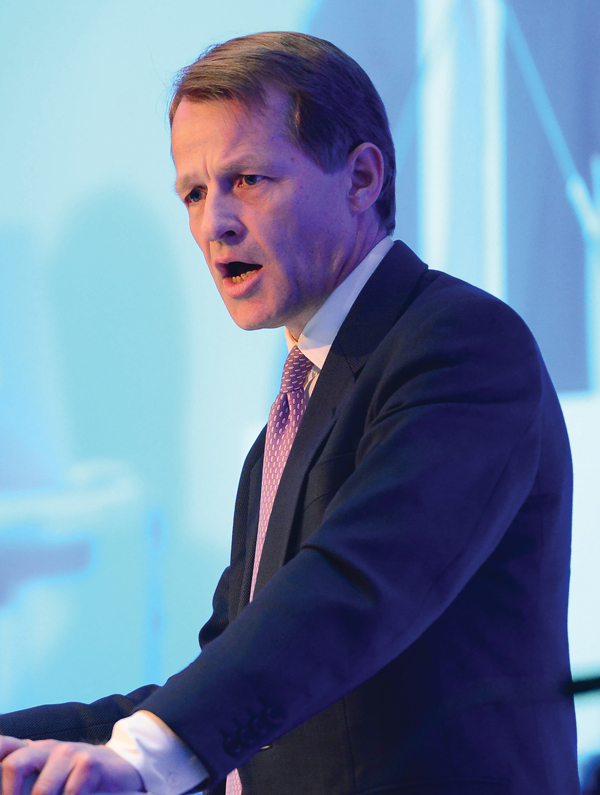 Mr Laws is also on the advisory board of Liberal think-tank CentreForum, whose chairman is Mr Marshall. CentreForum says it is "seeking to develop evidence-based policy solutions to the problems facing Britain".
The Yeovil Liberal Democrat election campaigns also received significant donations from Deborah Berger and Bill Reeves, the US-based co-founders of The Learning Coalition (TLC). Ms Berger gave £15,000 and Mr Reeves donated £25,000.
TLC describes itself as a "non-partisan, not-for-profit operating foundation dedicated to excellence in Hawaii's public schools". Ms Berger formerly worked for JP Morgan in New York, Tokyo and London, while Mr Reeves was, until 2011, director and co-founder of an investment management business in London.
Donations to shadow education secretary Tristram Hunt's Labour constituency party in Stoke-on-Trent Central include £5,000 each from Lord Waheed Ali and Lord David Sainsbury. Lord Sainsbury has in the past been a major donor to the Labour party, and was made a life peer by Tony Blair. Lord Ali is a Labour life peer, multimillionaire and media entrepreneur.
Schools Week approached Ms Morgan, Mr Laws and Mr Hunt for statements on the donations. The latter two did not respond.
Ms Morgan's spokesperson said: "The donors recognise her hard work as an MP for Loughborough. None of the donors have links to education businesses."
He added that all donations were checked to ensure their legitimacy.
Lord Harris has given donations of £33,500 in an individual capacity to the constituency party or associations of six Conservatives fighting to keep their seats (see table).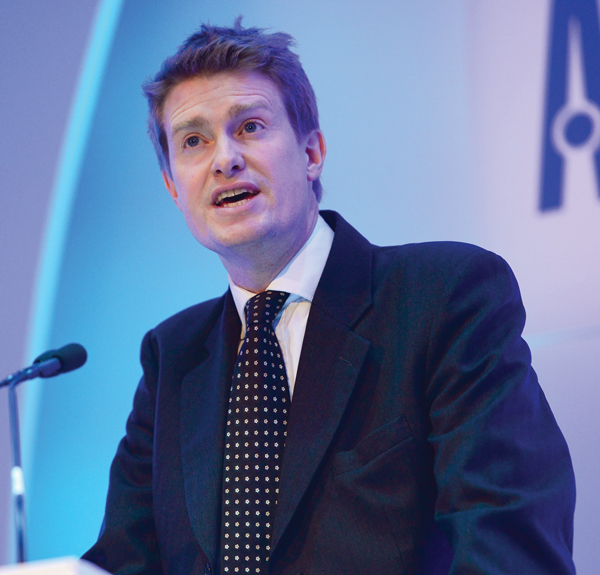 In Thurrock, Ms Doyle-Price won a majority of just 92 over Labour in 2010, making it the fifth most marginal seat in the UK in 2010.
A spokesperson for the Harris Federation said: "As an active peer and former deputy chairman of the (Conservative) party, Lord Harris donates money to Conservative candidates' campaigns in a personal capacity as he does to many other causes.
"Obviously the federation, as a charity, is politically neutral and does not contribute to any political party."
All the constituency donations were recorded in the 2014/15 register of members' financial interests and details will be submitted to the Electoral Commission.
Teachers undecided on who will be best for education
More than half of school leaders are undecided about which political party is best equipped to improve the education system, a new survey has revealed.
The annual State of Education report, from school leadership providers The Key, found 58.2 per cent of headteachers, deputy headteachers and school business managers were undecided about which party could make a difference in education.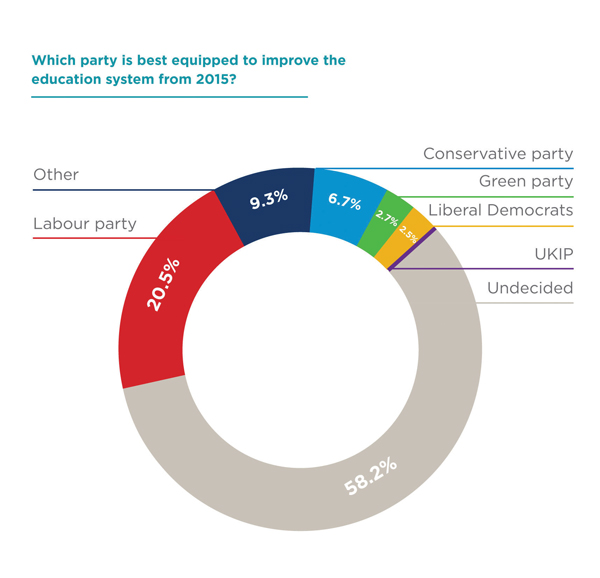 The survey of 1,180 leaders, published today, said the message from leaders to politicians was clear – they want less interference from Westminster.
Lord Michael Bichard, non-executive director of The Key, said: "Politicians of all parties have much to do to convince school leaders that they do understand what really drives improvement in schools and they are prepared to take account of research in making decisions."
Of those surveyed, 20.5 per cent said Labour was best equipped to improve the education system, while only 6.7 per cent said the Conservatives were.
The Lib Dems polled lower than the Greens at 2.5 per cent compared with 2.7 per cent respectively, with 9.3 per cent of school leaders choosing an "other" party.
But the report also revealed – despite the industry's apparent fierce opposition to former education secretary Michael Gove – that 46.7 per cent of those surveyed believe the quality of education had improved in the past five years.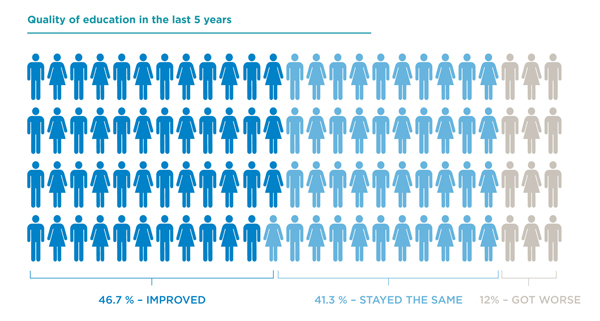 A total of 41.3 per cent said it had stayed the same and 12 per cent believed the quality had declined.
Fergal Roche, chief executive of The Key, said: "Our State of Education report includes some deeply concerning figures that should make us collectively sit up, take notice and consider what should happen next as part of a long-term plan for the sector.
"The good news, however, is that the majority of school leaders feel the quality of education has improved and that there is a real thirst in the sector to improve the quality of teaching and learning by drawing on 'what works', research and evidence."
The survey aims to highlight the big issues facing education. Of those surveyed, 82.2 per cent said the most difficult challenge was managing workloads. It was ahead of implementing the removal of national curriculum levels (75.3 per cent), managing teachers' morale (69.6 per cent) and preparing for Ofsted (63.8 per cent).
The survey also revealed more than half of school leaders (53.8 per cent) plan to leave their role in the next three years.
Mr Roche added: "It's imperative that whoever comes to power in the coming weeks recognises the need to work collaboratively with school leaders to
address their concerns and empower our schools to provide the best education possible for the children and young people they serve."
Lib Dems want top DfE spot
The Conservative party has insisted that education secretary Nicky Morgan is doing a "great job" after Liberal Democrat leader Nick Clegg (pictured) hinted his party might try to take control of the education department if involved in a future coalition government.
On the campaign trail this week, Mr Clegg said he would like to see a Liberal Democrat holding the post of education secretary in a future coalition, but the Conservatives have criticised the party for trying to distance itself from education policies they supported in government.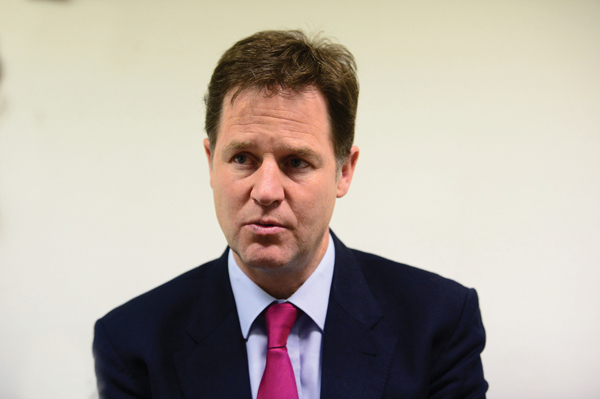 It comes after several public clashes between Mr Clegg and former education secretary Michael Gove – particularly over funding for free school meals.
Mr Clegg is quoted as having said: "It would be a good thing if the Liberal Democrats were able to run education policy on our own terms, not least because we are the only party that is prepared to give the schools, colleges and nurseries the means that they need to absorb 400,000 new youngsters over the next five years."
David Laws, a Liberal Democrat and schools minister, has previously spoken of his party's record in blocking Conservative education policies.
A Conservative Party spokesperson said the party was focused on winning the election outright.
"[The] Lib Dems can't run on their record and run away from it at the same time," she said.
"They signed up to the new national curriculum, now they want to rewrite it all over again. They voted for extending academy freedoms over the curriculum, now they want to scrap them."
Purdah stops school visit
Maintained schools hosting visits from politicians in the run-up to elections could be breaking the law, but academies have a freer hand, a legal expert has said after shadow education secretary Tristram Hunt was turned away from an east London school.
Jade Kent (pictured), a solicitor at Michelmores, told Schools Week that maintained schools, as public authorities, were subject to the "purdah" rules that govern the pre-election period.
Mr Hunt raised concerns over Redbridge Council's decision to bar him from visiting Woodbridge High school in Woodford with local Labour candidate Wes Streeting, the council's deputy leader.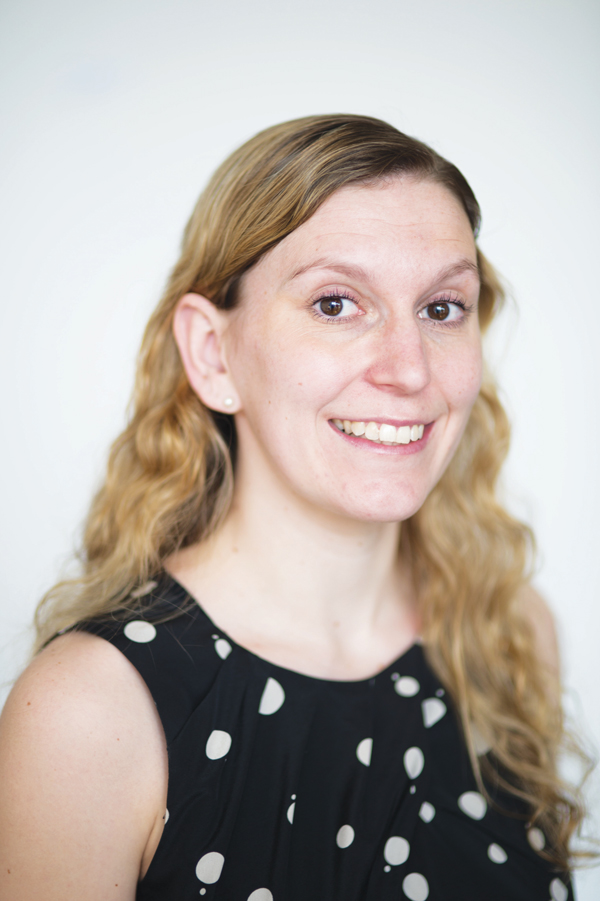 Ms Kent said that while maintained schools had a responsibility to consider the rules, academies were different.
She said: "If maintained schools are approached in relation to anything to do with the election, the question they need to ask themselves is 'could a reasonable person conclude that the school is spending public money to influence the outcome of the election?'
"If the answer is yes, they should refuse to participate. The position in relation to academies appears to be different.
"Whilst it has not yet been tested in court, academies do not appear to fall under the definition of a public authority for the purposes of the rules around purdah and therefore have a free hand to choose whether to become involved or not."
Following his attempt to visit Woodbridge, Mr Hunt said: "I am concerned that schools are excluding politics from this period of debate.
"If council officials are using the notion of purdah to try to block democratic debate, it's a loss to the school kids."
Nobody from Redbridge Council was available for comment.