A prominent independent school could test and monitor all of its pupils to identify those vulnerable to 'meltdown' after a successful trial of a new system.
Wellington College in Berkshire is considering extending its use of a system that tests pupils' thinking and behaviour and uses a 'database of interventions' to help pastoral staff target the right help at the right children. Following a successful pilot with 200 pupils, the school hopes to offer it to the over 1,000 pupils on its roll next year.
The end of the 18-month study comes in the context of cuts to child and adolescent mental health services and widespread fears about the mental health of pupils in England, especially focused on their ability to cope with a testing regime that is seen as too demanding.
At Wellington, pupils in the study took part in affective-social, or AS tracking, which identifies at an early stage those who are developing particular patterns of thinking or behaviours "which could indicate future issues".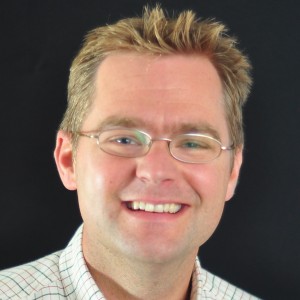 A database of interventions then helped pastoral staff produce "a blend of suitable options" that were used as a "targeted welfare action plan" based on the results of the test. Pupils who showed particular patterns received support from experienced staff, who gave nuanced messages and intentional experiences to help them develop "more rounded and healthy patterns of behaviour".
According to the school, staff realised the effectiveness of the system as a "powerful way to confirm which children needed support".
"We immediately saw value from the results," said Ed Venables, the housemaster who led the pilot.
"I vividly remember early on, when we had just had some children tested, the consultant calling us to say she was particularly worried about the results she saw for one pupil, and it was a teenager who had, unbeknown to her, had a serious meltdown only a few days before.
"That was a striking moment, realising that a simple but clever online test could be that powerful. It was astonishing and very compelling."
The assessment technology, AS tracking, works by presenting pupils with scenarios, which measure their capacity to respond in ways that are helpful in coping with the pressures of life. The assessments are based on a human capacity that the researchers call "steering cognition", which they have linked to the ability to maintain well-being, along with other life skills.
Mind.World, the company that makes the system, charges schools a per-pupil renewable licence fee of a maximum of £15, which can be reduced to around £7.50 when bought in bulk by councils or academy trusts. Schools also pay a one-off £500 fee for consultancy for the first few pilot years.
Dr Simon Walker, from the company, told Schools Week that schools taking part from a September starting point would have to send two staff to be trained as practitioners, then begin collecting data in October.
From November to April, those two staff members would help colleagues to implement action plans to improve identified targets, before collecting the second round of data in April or May.
Schools which see a positive impact would then be encouraged to expand the pilot across the whole school in the next academic year, screening and tracking every pupil twice a year throughout their time at school.