Headteachers have rejected suggestions that volunteers could supervise extra lessons and summer schools, warning that more cash and opportunities for teachers to take the time back are needed to make catch-up approaches work.
Longer school days and an extension of the summer term are among suggestions put forward to help pupils catch up. Some have suggested that this could happen with the help of volunteers.
But leaders who already operate extended days said their own staff were essential, while schools experienced in running summer schools said they relied on funding to pay support staff extra to work over the break.
'Using volunteers would be risk assessment chaos'
Camelot Primary School in south London took part in the government's holiday activities and food programme last year. But it used its own teaching assistants, paid £75 a day to staff the activities for 75 pupils.
Six TAs were on site at all times, along with a volunteer from the teaching staff, a ratio of one staff member to 11 pupils.
"We don't want these volunteers coming in," said head James Robinson. "It would be risk-assessment chaos."
He said it was "nonsense" to suggest that pupils should receive academic tuition in the holidays, favouring sports and creative activities. He also warned that funding was needed, with arrangements in place soon.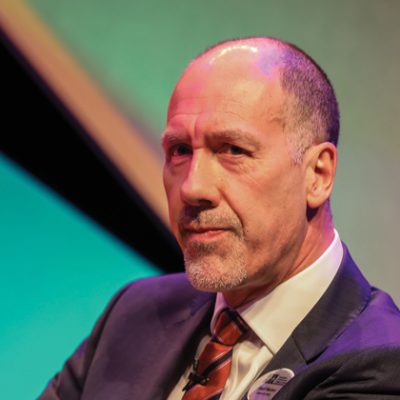 "I think, if there was complete clarity before Easter, more schools might do it. But you need to know exactly how much money you're going to get."
Geoff Barton, general secretary of ASCL, said it made no sense to have volunteers delivering support, as they "won't know the learning needs of children". There would also be "issues around appropriate supervision and background checks".
Henry Fawcett Primary School, also in south London, catered for 30 pupils on a rota system over four weeks last summer. It had two paid teaching assistants on site at all times.
Assistant head Rachel Harrison says money was key. "Without the funding, we couldn't have done it," she said. She also expressed doubts over whether summer schools could incorporate teaching.
"Teachers are dead on their feet. Even if you were paying them, I'm not sure how much brain capacity they'd actually have to do it."
20k more staff could be needed
The idea of a longer school day also presents challenges and schools face hurdles in using their own staff too.
Teacher contracts include a certain number of hours of directed time, typically 1,265 hours a year. Any school looking to exceed those hours would face having to negotiate contract changes with unions.
Based on nationally-published pupil-teacher ratios, if every secondary school in England ran an extra class for just 100 pupils without using existing staff, they would potentially need over 21,000 additional teachers.
Firth Park Academy in Sheffield extended its school day last September. Year 11s do an extra lesson at the end of every day. There are maths and English catch-up sessions on Saturdays and younger children do a mix of academic and enrichment activities several times a week.
But the school achieves the longer day within teachers' existing directed time, with flexible working to allow some to start and finish later.
Head Dean Jones says the school is already seeing improvements in reading. But he stressed the importance of running both academic and extra-curricular activities. The school's goal is to improve both attainment and happiness, which go "hand in hand", he said.
The NET Academies Trust extended the day at all six of its Essex schools by 40 minutes four years ago. But again, the school's own staff, not volunteers, were key to delivering the approach. To compensate, summer and October half-term breaks are now two weeks long.
The schools use the extra time for academic catch-up and extra-curricular activities. Chief executive Jo Coton said the approach "allows us to give adequate time to the core subjects while also continuing to enrich children's experiences in sports, science and the arts".
She added: "We just weren't able to fit it all into the normal day before this."
Virtual lessons eyed by catch-up tsar
A longer school day has been mooted before. In 2016, the government announced that some secondary schools would get funding to run for an extra hour. But the scheme was scrapped just a year later.
Nick Gibb, the schools minister, told MPs that "many" academies had already used their freedoms to extend the school day. This had "driven up standards in those schools, and indeed they've helped to close the attainment gap".
But the jury is still out on the effectiveness of such schemes. Education Endowment Foundation research found that extending school time and summer schools achieved "low impact for moderate cost".
But Collins, a former head of the EEF, told Schools Week the research also showed that "quality always trumps quantity".
He also said that, when it comes to summer schools, learning can be organised in "different ways". He pointed to innovations in virtual teaching and warned against taking an "old-fashioned view".
"The very best intervention for catch-up is to provide children with the highest quality teaching that you can offer," he added.