Private school teachers' salaries have risen less than 1 per cent this year, despite record numbers of pupils taking up places.
Just over half a million pupils now attend Independent School Council (ISC) schools – an increase of 5,000 on last year.
However, the ISC's annual census – published today – reveals that schools faced a 5.4 per cent increase in management and administration costs over the past 12 months.
Despite increased costs, ISC schools raised their fees just 3.6 per cent last year – the lowest rise since 1994 – as part of their commitment to controlling fees and amid fears that greater increases might turn parents away.
Schools in the north of England put up their fees by the largest amount – 4.6 per cent to an average £4,019 per term. Schools in the south east increased theirs by only 3.2 per cent, taking average termly fees to £5,821.
By contrast, the report notes that independent school teachers have had the lowest increase in their salaries for almost two decades.
It says: "Historically salary costs per teacher have typically increased in line with fee inflation but this year they increased by less than 1 per cent."
The report speculates that the increase could be a result of a younger teacher workforce and "strong financial planning in anticipation of imminent pension and National Insurance reforms".
The figures do not suggest that schools are reducing their staffing numbers – with the teacher to pupil ratio remaining at an all-time low of about nine children to every teacher.
Mark Brotherton , head of Giggleswick Junior School in North Yorkshire, said his school has kept fees and pay purposely low.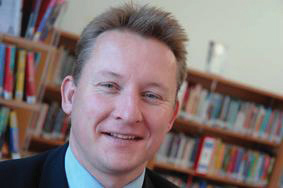 "We were at about £4,500 a term and reduced it down to about £3,600 . That's made all the difference. We started off with 30 children in 2007 and we've now just recruited our 100th child – two years ahead of schedule. Financially this has been huge for us."
Pay has followed national trends: "Our governors look on those as a benchmark. I think everyone understand that in difficult times pay rises are not going to be huge."
But finding good staff had not been a problem, he added: "Because of our expansion we needed to recruit significantly last year and we are getting quality teachers."
Greater London remains the most expensive place for day schools, with average annual fees of £15,252 per child. The North, again, has the lowest annual average fee at £9,951.
The average state school is funded at about £4,500 per child, though there are significant differences depending on location and school type.