– NAHT FAMILY SURVEY SHOWS SCHOOLS STEPPING IN AS MORE CHILDREN TURN UP DIRTY, HUNGRY AND COLD
A dozen children at Passmores Academy in Essex use school washing machines to keep their uniforms clean. They register, pick up a clean uniform, put the dirty one in a machine, and pick it up again before leaving at the end of the day. These children are not unusual.
The National Association of Headteachers (NAHT) has today released the results of its annual family survey, which estimates schools are providing an extra £43.5 million in support to children as social, welfare and health budget cuts take their toll.
One in four schools say they wash clothes for children; more than a third help with personal hygiene, with 10 per cent providing washing facilities, including showers.
The overwhelming majority of schools, 84 per cent, say they are offering more services now than five years ago, prompting association general secretary Russell Hobby to say that the figures show schools are now acting as "mini-welfare states".
Eighty four per cent of surveyed headteachers say this support is required as families face changes in their financial circumstances and struggle to make ends meet.
At Passmores, children use a specially designed "nurture room" to make themselves breakfast and to wash their uniforms.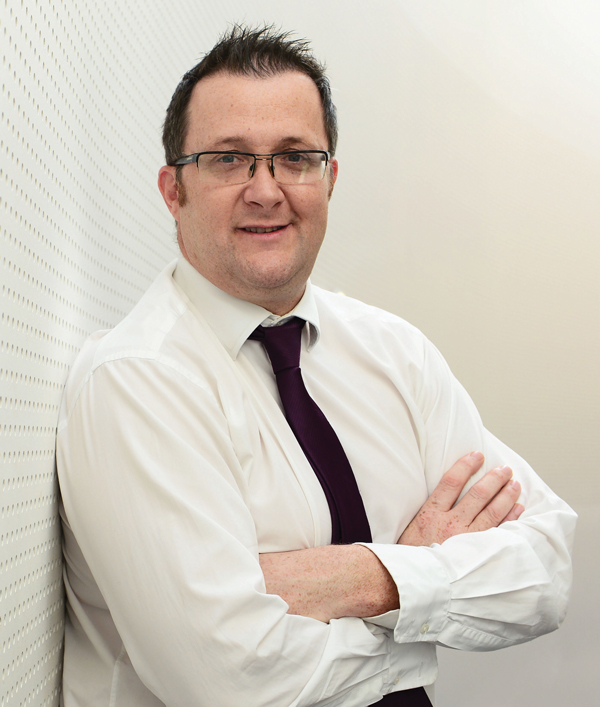 Principal Vic Goddard says: "They register there in the morning, but in the meantime they can make themselves a cup of tea, or some toast, and if they need to they can wash their uniform.
"During the day, staff will take the uniform out to dry and then the pupil can change back into that before they go home. We are not here to embarrass parents.
"Our canteen is open from 7am to 8.30pm, and pupils will often stay after school. They can have tea, coffee, a soft drink, and we never waste food, so they can pick up a sandwich, or a bit of cake, which can get them through until they get home at least."
Mr Goddard agrees the need for these services has grown. "It has got worse in the past three or four years. More and more young people are turning up hungry, or cold without a coat.
"The issue is not parents who are at home, not working. It is the working poor families where the kids are struggling. Zero-hour contracts are one of the problems, especially around January and February when one, or both, parents are suddenly not needed at the workplace after the Christmas rush."
Mr Goddard set up a school charity – No Child Without – three years ago to support struggling families after he noticed staff were using their own money to help pupils.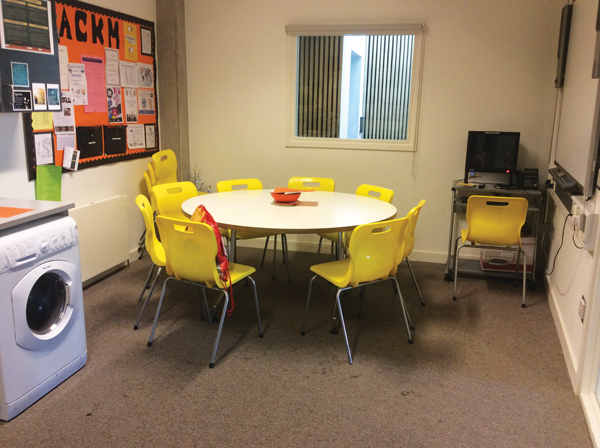 The charity has raised £20,000 through fundraising and sponsorship from local businesses, to provide funding for school trips and to buy items such as clothing for children.
Mr Goddard estimates 10 per cent of his pupils have been supported by No Child Without at some point.
Department of Health figures show that the number of diagnoses of malnutrition in children under 16 has increased in the past 10 years, although its highest point was in 2010/11. The figure has since reduced.
However, the number of 16 and 17-year-olds admitted to hospital for illnesses stemming from malnutrition has increased in the past 12 months.
Faculty of Public Health vice president John Middleton says: "These figures are concerning, but we have to remember that it could mean that hospitals are diagnosing better."
The NAHT, however, say that their figures suggest the level statistics are because schools are taking over the frontline.
"This is money that schools are having to find to help families who have been left high and dry by cuts to public services. This pressure is only going to increase," Mr Hobby says.
Editor's Comment
In 1993, Ken Loach won a Cannes award for the film Raining Stones in which a father clamours to raise the cash for his daughter's first communion dress. He steals sheep; he takes a handout from his elder daughter's wages and then weeps with embarrassment; he never gets up because he wants his daughter to have the best.
The film is 22 years old, but still as relevant now as then.
Teachers know that parents who want the best for their children are worth their weight in gold. Hence, at no time do you worry for the little girl in Raining Stones.
But you do have to wonder whether it wasn't possible for someone else in the community to step in and avoid his shame and what fast becomes his criminal activities.
As the NAHT family survey so provocatively shows today, that someone else is often the local school.
Rare is the teacher who can turn their eyes from the child struggling without a lunch or whose shirt neck is thickened with dirt.
Stories of children missing school because they are sharing a pair of trousers, or their clothes couldn't be dried in a damp home devoid of heating, sound Dickensian but are a reality in many parts of the country. The survey suggests that this is only getting worse.
The upside is that schools have, so far, stemmed the problem. But with financial pressures on schools growing at the same time as their budgets are shrinking the likelihood is that they won't be able to do so forever.