A team of volunteers are tackling rising levels of avoidable blindness in the UK by running free eye health workshops in primary schools.
The campaign, dubbed 'Eye Heroes' educates children aged eight to 12 about spotting and reporting changes in their sight and the importance of attending regular eye tests.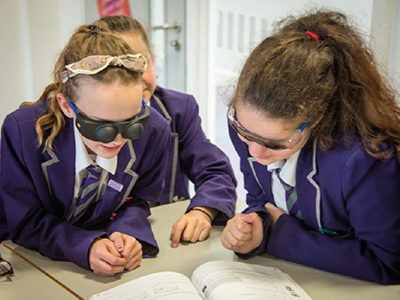 Originally set up with a grant from Moorfields Eye Charity, the volunteer-led workshops have now been delivered to around 2,500 children across 20 cities.
Caroline Cox, a teacher from Woodcote Primary School in Croydon said: "The children really enjoyed the workshops. Lots of them said that they would go away and talk to their families about it, and it was nice for those children who wear glasses or who have had eye tests to be able to share their experiences."
Research by the Royal National Institute of Blind People found that cases of avoidable blindness are on the rise in the UK, especially within migrant groups, the elderly and low-income households.
Andrew Davies, schools coordinator at Eye Heroes, added: "We have had great success with the workshops that we have been running but desperately want to reach more schools."
To register your interest, contact Andrew Davies at schools@eyeheroes.org.uk