No one should be "held over a barrel" by private schools refusing to issue grades to pupils whose parents do not pay their fees, says the education secretary.
Gavin Williamson was questioned by Robert Halfon about the alleged refusal at the education select committee on Wednesday.
The Conservative MP appeared to be referring to a column by Quentin Letts in The Times last week in which the journalist claimed his daughter's private school said if he did not "cough up" the £8,000 summer term fees it would not "give her any A levels".
It is understood the school is Malvern College in Worcestershire. It denied the accusation.
A spokesperson said that "pupils' grades are not linked to payment of fees" and "at no point in our communication with parents have we intimated that non-payment of fees would impact on pupils' grades". The school had reduced fees this term.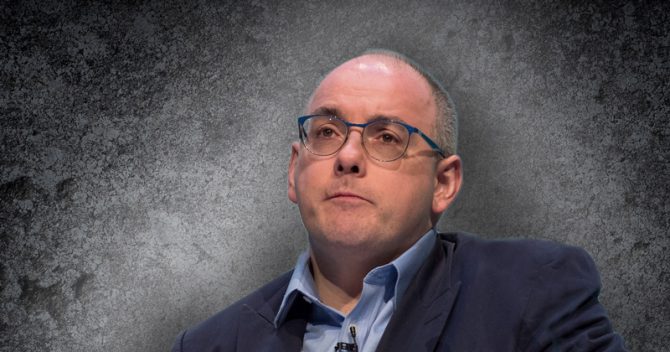 The Independent Schools Council, which represents more than 1,300 schools, said it was not aware that any candidate would not be able to enter this year's assessment.
Julie Robinson, its chief executive, said it "would never advise any school to refuse to enter a pupil into this summer's public examinations".
"It might well be that some schools have informed parents of the theoretical contractual position regarding fees. In reality, schools have bent over backwards to work with parents to ensure that children are not disadvantaged."
Halfon said some Independent schools were billing parents £8,000 for a summer term of "just two weeks of online A-level provision amid school closures".
"For children to get an A-level grade recommendation the pupils must be on the school register. To be on the register, parents must pay the fees. Is it a catch 22 situation?
"What steps are government taking to ensure bad practice doesn't occur and private schools don't use this to capitalise on changes to exam grades?"
Covid-19 has presented a perfect storm that means that if parents are not able to pay fees some may be unable to reopen in September
Williamson said it was "absolutely vital" that students could get their A-levels results. While the department had no role in the contractual agreement that private schools had with parents, he would ask "everybody to act in the most considerate and sensible" of ways.
Private schools are under pressure to stop charging fees while most children are at home. Many have reduced payments for this term, with some also offering hardship bursaries.
LVS Ascot in Berkshire has cut fees by 50 per cent, with seniors now paying £3,101 for the summer term. It is owned and managed by the Licensed Trade Charity.
But Melanie Sanderson, the managing editor of The Good Schools Guide, said that while the more well-known and wealthier schools could withstand the impact of coronavirus, smaller schools were in a difficult position.
"Covid-19 has presented a perfect storm that means that if parents are not able to pay fees some may be unable to reopen in September.
"Schools that can afford to reduce fees for the current term have done so, and most are working extremely hard to deliver the same rounded curriculum that the children would have received remotely, including PE and even extra-curricular activities."
The Bury Free Press reported that Moreton Hall Prep School in Bury St Edmunds is to close at the end of the summer term after the school became "unsustainable".