'Unlocking talent, fulfilling potential': Greening to launch social mobility action plan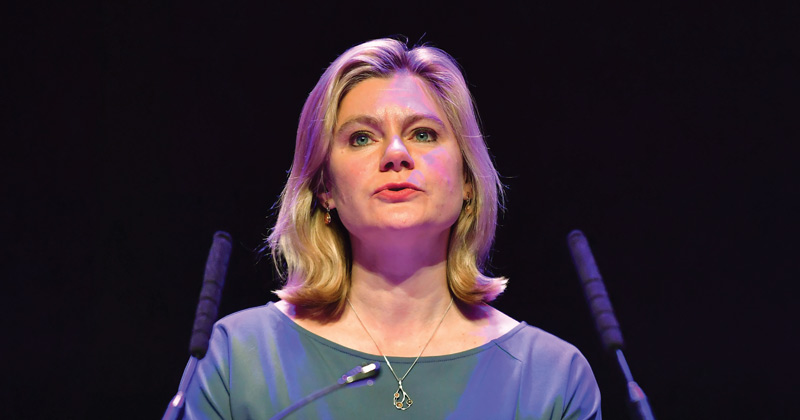 There will be reforms to the free schools programme, a review of provision for excluded pupils, and a new fund to trial teaching approaches bright pupils, in a much-anticipated action plan Justine Greening will set out today.
The document, titled 'Unlock Talent and Fulfil Potential', is expected to lay out the education secretary's approach to improving social mobility across all age ranges, in an attempt to steal ground back from the Labour Party's ongoing consultation for a National Education Service.
We will relentlessly target effort and resources at parts of the country where they have the toughest challenges and fewest opportunities
Schools Week understands the plan will round up and provide more detail on a series of existing policies for schools, further education and early-years, and will outline how around £800 million of government investment, including at least £23 million of new funding, will be used to boost the life chances of the disadvantaged.
In her speech, the education secretary is expected to set out a new direction for free schools, which will in the future be opened in areas of the country with low levels of social mobility.
At the moment, free schools can open anywhere founders can prove parental demand.
Greening is also likely to trail proposals to strengthen qualified teacher status, after announcing earlier this week that a consultation on the subject is imminent.
This will be a "transformative consultation" on proposals to strengthen QTS and "enhance professional development for teachers, in particular those working in challenging schools and areas".
Greening is also due to re-outline her commitment to a review of pupil referral units and other alternative provision schools, a pledge made in an interview with Schools Week in September and repeated in her speech to the Conservative Party conference.
A new £23 million "future talent fund" will also be revealed, to fund trials into  teaching approaches that support the teaching of the brightest children from the least well-off communities.
Speaking in London today, Greening will claim that "where you start too often decides where you finish", which she describes as a "defining challenge" for the nation.
Her action plan does not "shy away from the complexities" of that challenge, she will claim, but instead provides "a structure and an architecture" for a more coordinated approach.
"Crucially, the overarching ambition of this plan is to leave no community behind. We will relentlessly target effort and resources at parts of the country where they have the toughest challenges and fewest opportunities."
Read more on the social mobility action plan
Greening: 'Coasting' schools will only get leadership change in 'rare cases'
What are the ACTUAL new policies in the Greening Action Plan?