The gap between the proportion of state school pupils going to university and their independent school peers has widened as the apparent impact of an increase in tuition fees bites.
Figures released by the Department for Education (DfE) this morning show that in 2013-14, just 62 per cent of state school pupils progressed to a higher education, compared with 85 per cent of independent school pupils.
As shown in the graph above, the gap has increased from 16 percentage points in 2010-11, to 23 percentage points in 2013-14.
Detailed figures show that this drop has come mainly from non-selective state schools (falling from 68 per cent to 60 per cent in the same period), although selective state schools saw a small drop in their proportion attending university in 2013-14, falling from 90 per cent throughout the previous three years to 88 per cent.
A spokesperson for the Sutton Trust, a social mobility charity, said: "It is seriously concerning that the proportion of state school students going on to higher education has decreased in the past five years. It is more than likely that this drop is linked to the tripling of tuition fees in 2012."
The government's report noted that the 2013-14 cohort was the first to be "fully affected" by the tuition fee changes.
In 2012, tuition fees rose to £9,000 a year. And tuition fees are expected to rise further in 2017, as universities ranked highly for teaching quality would be allowed to increase fees in line with inflation.
The government should be doing all it can to increase participation, not reduce it
In addition, from September, the maintenance grant will be scrapped; students from families with an annual income of less than £42,000 were entitled to cash, and those from families earning £25,000 or less were previously entitled to £3,387 a year.
Campaigners for fair access to higher education have said changes in government policy will "only make it harder" to decrease that gap.
The Sutton Trust spokesperson added: "In light of these figures, it is outrageous that the government has got rid of maintenance grants.
"Doing so will only make it harder to increase the numbers of non-privileged students at the most selective universities and will lumber them with massive debts on graduation. The government should be doing all it can to increase participation, not reduce it."
Today's figures also show, since tuition fees rose, the proportion of state school pupils going to the most selective universities has remained static at 23 per cent, compared to 64 per cent of independent school pupils.
However the proportion of state school pupils at the most elite universities has decreased from 26 per cent in 2009-10.
But, Pam Tatlow from Million Plus, the association for modern universities, said the pace of change at such universities was still "glacial and small in terms of the number of admissions of students from widening participation backgrounds".
But the Russell Group, which represents the leading UK universities, said that as the proportion of state school pupils entering higher education had decreased overall, 23 per cent was a larger share of students overall.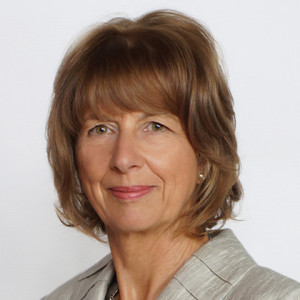 Dr Wendy Piatt, director general of the Russell Group, said "real progress has been made" and that disadvantaged 18-year-olds were 39 per cent more likely to go to a selective university in 2015 than in 2011, but said they were "far from complacent".
In the next academic year, the 20 Russell Group universities will invest £243 million on scholarships, fee waivers, bursaries and outreach activities aimed at the "most disadvantaged pupils".
Piatt added: "Our universities want talented students from all backgrounds to know that with the right grades in the right subjects a place at our universities is well within their reach."
Tatlow (right) has now called for the way social mobility and progression was measured to be reconsidered, adding: "The current performance measure which links progression to the 30 most selective universities was introduced by Michael Gove.
"As such it is a fairly crude and reductive measure which undervalues the achievements of the overwhelming majority of students and schools as well as the universities to which these students progress."
Universities minister Jo Johnson said "record numbers" of disadvantaged youngsters are going to university, and added: "But, with a gap still persisting depending on a student's background, there is still more work to do to build a society that works for everyone.
"Everyone in our country should be allowed to rise as far as their talents will take them, whoever they are and wherever they're from. We will not rest until every young person in our country has the chance to fulfil their promise."