One of the largest academy chains in England has refused to take on any new schools with costly PFI contracts because it has "barely any control" over the buildings.
The 51-school United Learning has declined to adopt the struggling Sedgehill School in Lewisham, south-east London, which council documents show has a debt of over £1 million per year for a building opened using PFI.
UL's boss Jon Coles (pictured) has also insisted that any similar request to take PFI-laden schools over will also be rejected, unless a "more reasonable" deal is on offer.
PFI deals involve private companies stumping up capital funds for public buildings. The cash is paid back, often with considerable interest, over many years.
Under Sedgehill's particular contract, £1.09 million was owed last year to Lewisham Schools for the Future Ltd, a private company with links to Costain Pension Scheme Trustee Limited, the pension fund of the construction firm Costain, which was involved in the construction of the Channel Tunnel.
Dominic Herrington, the local regional schools commissioner, approached several trusts when Sedgehill fell into special measures two years ago, but they all refused to take on the PFI contract.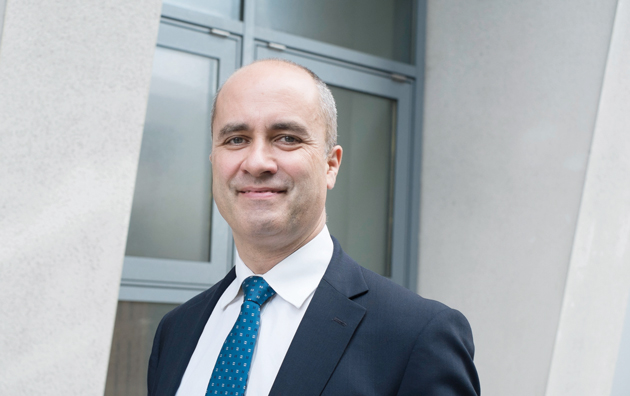 United Learning stepped in to provide support services to the school but the trust does not want to take on the school without a contribution to the PFI costs or a "cap" on the repayments.
PFI schools often have escalating fees built into their contracts. As Schools Week has previously reported, schools in Stoke-on-Trent see their repayments grow at around £30,000 per year, and the fee is pegged to pupil numbers estimated over a decade ago, and which cannot be flexed to take into account falling rolls.
United Learning has had "difficult" experiences with two PFI schools in the past: Nova Hreod in Swindon, which was subcontracted to Carillion, and the John Smeaton Academy in Leeds, which is financed by a number of European banks.
Not only are the repayments extensive but the PFI buildings remain owned by the original company and can therefore come with onerous conditions regarding their upkeep, including non-negotiable costs for routine maintenance jobs, such as repainting or changing bulbs.
"Getting anything done is incredibly difficult," said Coles. "You have to deal with companies that have various agreements with the banks, so you end up in extremely long and complicated conversations."
We're not going to do any more PFIs because the cost is too high
The school in Swindon needed new light bulbs in the sports hall, but the contractor was slow to sort it and the school had been powerless to install new ones, he said. Other practical issues included the fact the headteacher did not actually have keys to the school.
The PFI provider would also not be persuaded to bring services in-house, even when it would be cheaper to do so, said Coles.
As a result, "we're not going to do any more PFIs because the cost is too high and the day-to-day management is just too difficult". If a contract is "less unmanageable", United Learning might still consider them.
Lewisham council has five separate PFI contracts for 10 of its schools. A spokesperson said none of the schools except Sedgehill are currently seeking new academy trusts.
Malcolm Trobe, the deputy general secretary of the Association of School and College Leaders, and a former headteacher of a PFI school, warned the contracts are leaving schools "in limbo" across the whole schools sector.
The National Audit Office has said that more than half (63 per cent) of the schools recently placed in special measures had not found new homes within nine months, and regional schools commissioners will be rated on the percentage of failing maintained schools they convert in that time.
School leaders are "majorly concerned" about PFI repayments and the government has an "obligation" to find a financial solution if schools wished to join trusts, Trobe added.
A spokesperson for the Department for Education said its priority was that Sedgehill pupils' educations are not disrupted. The school's new sponsor will be announced by September 2020, with the new academy open by January 2021.