Unions representing staff at England's largest multi-academy trust, the Academies Enterprise Trust, are warning that some schools in the chain face losing half of their caretaking staff in a £2.6 million cost-saving drive, putting pupils "at risk".
The GMB, Unite and Unison, which represent support staff at AET's 66 schools, have come together with five education unions to warn the trust over a restructure of maintenance services, which it claims could see 34 members of staff lose their jobs.
It follows a similar intervention by the eight unions over cuts at the David Ross Education Trust, another large trust, which is considering making up to 40 staff redundant to save money.
However the intervention comes after headteachers warned MPs they were increasingly having to find new ways to save money in the face of rising cost pressures and fixed per-pupil funding, including cutting back on things cleaning costs and having the grass cut. Unions have also acknowledged that schools are facing shrinking budgets under cost pressures.
This is the second academy chain in a matter of weeks to announce huge cuts and it won't be the last
But the unions have called on AET to reconsider its plans and consult with schools after warning that the proposals could hit institutions in London, Birmingham, Leeds, Bristol, Middlesbrough, Barnsley, Gloucester and Milton Keynes.
Last March, Schools Week reported that AET had spent more than £5 million on restructuring schools over the past two years, and the trust now plans to set up a "single support structure" for its estates and facilities function across its academies, which it claims will save £2.6 million per year.
Schools will be organised into small clusters of no more than six schools, based on geographic proximity. Each cluster will be supported by a team consisting of a building operations supervisor supported by building operations assistants who will provide site services to the schools.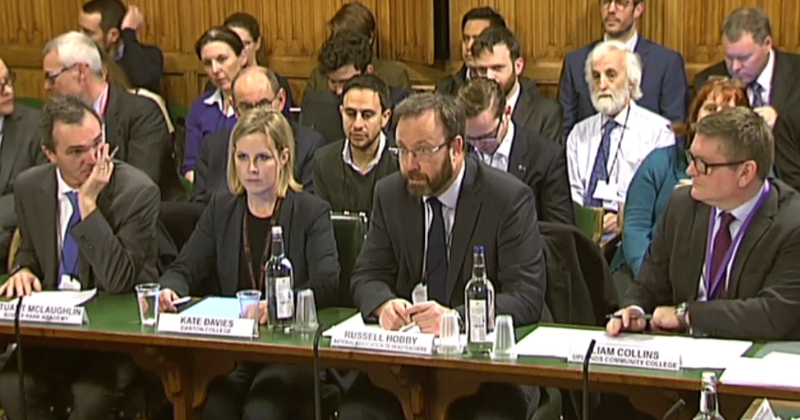 Jon Richards, UNISON's head of education, said: "This is the second academy chain in a matter of weeks to announce huge cuts and it won't be the last, as government funding cuts bite.
"For schools to provide a safe environment for children, estates employees must be available on site around the clock. These cuts will mean lots of extra work for remaining staff, which will have a massive impact on what they are able to do. It will put pupils at risk."
AET says it is making the changes to save costs and allow it to concentrate more resources on front-line education "at a time of great financial pressures on schools".
It also says the new structure will enable it to take a "proactive approach" to building maintenance across all academies, and to meet "growing challenges in this area".
Andrew Redmond, director of estates and facilities management for AET, said the "crucial" role of caretakers and facilities managers as the "life-blood of the school" would not change.
"They will still have a very close alignment and loyalty with the school or schools they serve. But we are changing their line management arrangements, and we are introducing a greater degree of flexibility so that one team can work across several schools and relieve the pressure points more effectively.
"We believe that across the whole AET group, there is scope for much greater efficiencies – to some degree in working patterns, and especially in group-wide procurement and contract management."