The Liberal Democrats will spend almost £7 billion protecting school and college funding, the pupil premium and will invest in continuing professional development for teachers if they win the general election, the party has announced.
Protection for schools' per-pupil funding against currently unfunded pressures, at a cost of £3.3 billion, is included in the party's education spending plans.
The party has also pledged £1.26 billion to ensure no schools lose out from the national funding formula, although Labour has predicted this would cost less.
There will also be £415 million funding to protect the pupil premium in real terms, and £165 million for teacher development, as part of a package which totals £6.9 million.
Sarah Olney, the party's new education spokesperson, said that if elected, her party would reverse "crippling Conservative cuts to school budgets" and invest to "ensure every child has the opportunity to succeed".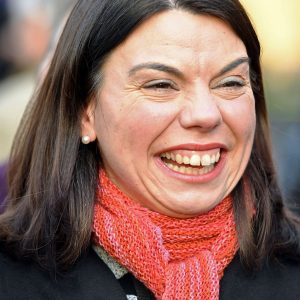 "Children are being taught in overcrowded classes by overworked teachers – but Theresa May doesn't care," Olney said.
"While funding per pupil is set to see the biggest cuts in a generation, billions of pounds are being spent on divisive plans to expand grammars and free schools.
"This extra £7 billion of funding would ensure no school and no child loses out."
While some of the £6.9 billion pledged by the Liberal Democrats will go to Scotland, Wales and Northern Ireland via the Barnet formula for devolved nation funding, most of it will be spent on English schools. It will also include £660 million to protect further education funding.
Tim Farron, the Liberal Democrat leader, warned that a Conservative landslide would allow Theresa May to "take parents across the country for granted and cut our schools to the bone".
"Only the Liberal Democrats can provide the strong opposition Britain needs to stand up for your community," he said.
The party says the plans will be fully-costed in its manifesto, which will come out "in due course". But David Gauke, the Conservative's chief secretary to the Treasury, criticised the Lib Dems for not informing people about the tax rises they would bring in to fund the extra cash.