Two primary schools have been recognised by the government for their work in protecting bees at the annual Bees' Needs Champions awards.
Hosted at the Royal Botanic Gardens in Kew, the awards celebrate 17 projects undertaken by schools, charities and councils across the country that are helping bees and other pollinators, including moths and butterflies, to thrive.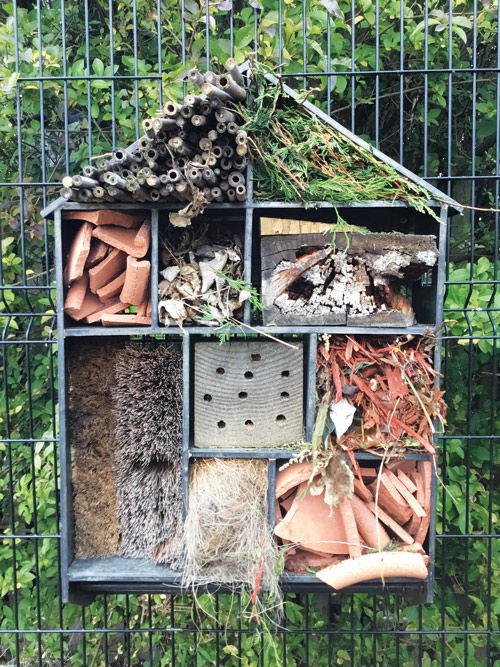 Goldthorpe Primary School (pictured above) in Barnsley received recognition for its efforts in building bee hotels made of offcuts of wood and disused pallets in its grounds, which have already attracted red-tailed bumblebees to the site, as well as allowing grassy areas to grow wild.
The hotels were built during the school's outdoor education sessions, where 120 pupils a week take part in farming, conservation, upcycling and construction projects for 30 minutes.
"Kids are using drills and making all these bespoke bee houses which have different hole sizes. They're dotted all around the school site," said Chris Wharton, an outdoor education teacher at Goldthorpe Primary. "It was really nice to be recognised for the work we do for pollinator species and habitat creation in our area."
The school recently received an £800 grant from the lottery-funded Polli:Nation project, run by the charity Learning through Landscapes, which allowed them to work on bee conservation projects with their local community. There are even plans to set up a beehive at the school.
It was a community campaign called "the pollinator promise" that won Saint Albans Primary School in Havant an award, by persuading local people each to make one small change that could help support bees.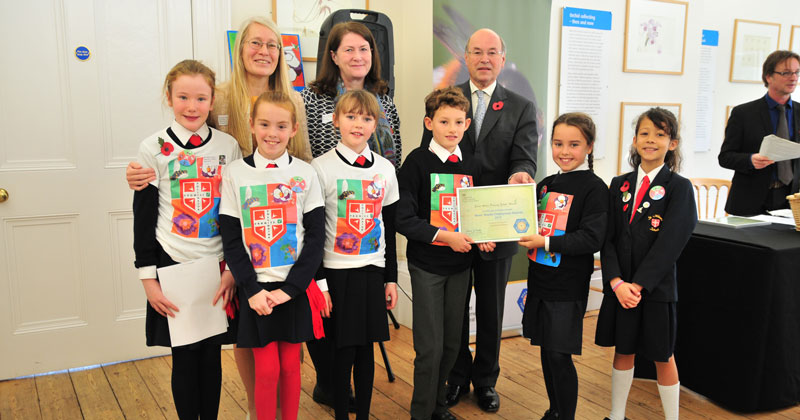 "Pollinator promise is about inspiring others to give hungry and homeless bees food and shelter," explained the school's outdoor education teacher, Julie Newman. "Each small individual change adds up to make a big difference."
Official advice from the Department for Environment, Food & Rural Affairs says people can provide food and shelter for pollinators by growing more flowers, shrubs and trees, letting gardens grow wild, cutting grass less often and reducing their use of pesticides.
Lord Gardiner, the minister for rural affairs and biosecurity, presented the winning schools with their certificates.