Trust in GCSEs plummeted after last summer's exam fiasco, an Ofqual commissioned survey has found.
Just 27 per cent of respondents agreed that 'GCSEs are trusted' when asked about last year, when exams were cancelled due to the pandemic. This is compared to 75 per cent in a normal year.
A doomed algorithm was use to standardise grades, but after issues were found, the government U-turned and awarded centre assessed grades.
The "perceptions" survey, carried out by YouGov from November 25 to December 22, asked parents, teachers, pupils and others generally about their thoughts on GCSEs and A-levels and then separate questions on 2020.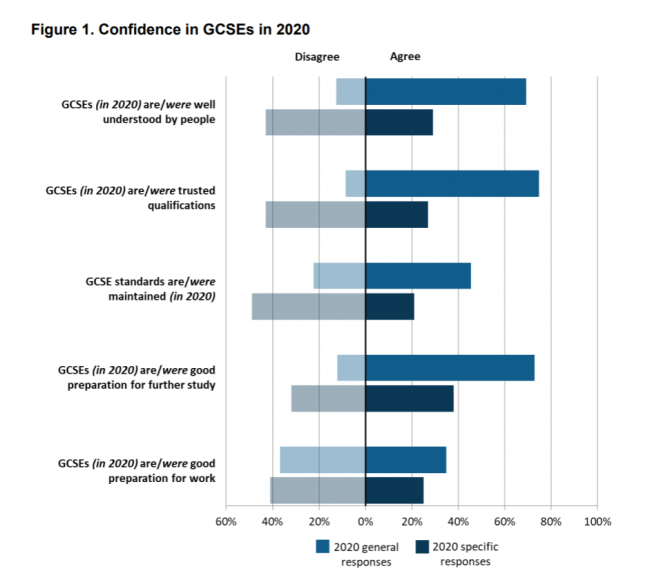 Overall, 43 per cent of 3,078 respondents said they disagreed or strongly disagreed that GCSEs in 2020 were trusted qualifications.
Broken down by respondent type, more than half – 56 per cent – of head teachers who responded said they disagreed.  A similar proportion of teachers – 51 per cent – felt the same.
Fewer respondents also agreed that GCSEs were good preparation for further study in 2020 – 38 per cent compared with 73 per cent in general.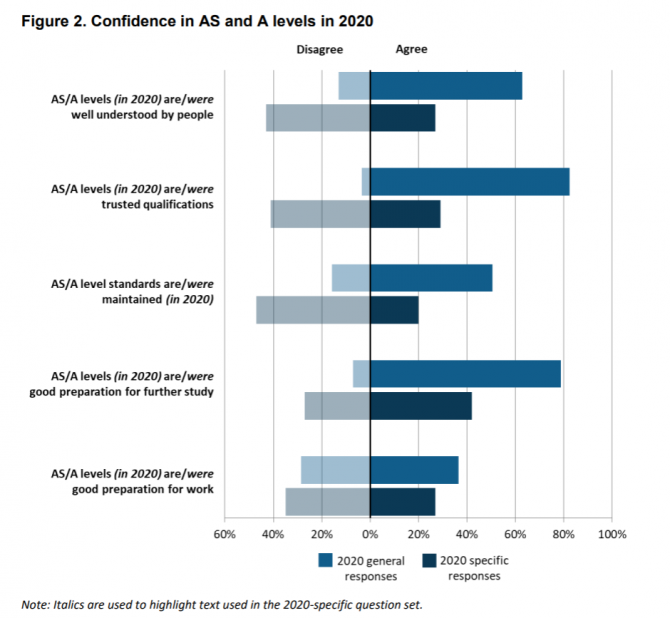 At A-level, only 29 per cent agreed that AS and A-levels were trusted in 2020, compared to 82 per cent in general.
Only 42 per cent said that A-levels were good preparation for further study last year, compared with 79 per cent in general.