The Department for Education knew the full scale of downgraded results before the 2020 exams fiasco, a Schools Week investigation has established.
Emails from officials also show the department knew of – and was pressing Ofqual – about the "outlier" grades issue a week before results day.
It was a mistake not to hold a proper review then and it continues to be a mistake now
The findings expose Gavin Williamson's claims he was unaware of any problems until after students were issued grades and have prompted fresh calls for an independent review. The government U-turned on plans to award standardised grades after nearly 40 per cent of teacher grades were hauled down by an ill-fated algorithm.
Kate Green, Labour's shadow education secretary, said the education secretary's "chaotic" handling of results caused "huge stress" for students.
"They, their parents and teachers deserve honesty about what he knew, when he knew it, and why he did nothing to intervene."
See the full emails here and the spreadsheets here
Emails released after 6 month battle
Schools Week obtained emails between the DfE and Ofqual officials in the run-up to results day, following a six-month freedom of information request battle.
Last summer, Williamson told journalists: "Over the weekend [after results day] it became apparent to me, with evidence that Ofqual … and external experts had provided, that there were real concerns about what … [grades] a large number of students were getting … and whether that was a proper and fair reflection of their efforts."
It has been reported Williamson was told of issues of "outlier" grades – high-performing students in historically poor-performing schools whose grades were hauled down – before results day.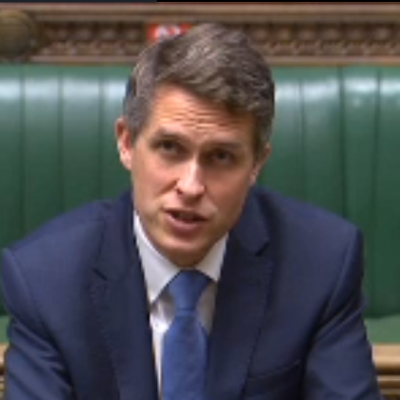 The emails show Jackie Spatcher, the DfE's deputy director, was seeking assurance from Ofqual given the "current concern" over the "outliers issue" in an email sent on Wednesday, August 5.
It was followed with an email from the Joint Council for Qualifications to say that "outlier" candidates affected by the model were "firmly in the minds" of the exam boards.
Downgrade data sent days before results day
The emails also reveal Spatcher was sent data on Tuesday, August 10 – three days before results – revealing the full scale of downgrades.
This showed that 50 per cent of students had "some" grades downgraded from centre-assessed grades (CAG), and 13 per cent had all grades downgraded.
It also revealed 15,026 students – 8.8 per cent – had three results marked down from their CAG.
Another spreadsheet sent to the DfE showed that the results of 25,175 students were bumped down by two or three grades. Fifty-two per cent of candidates in biology had their grades adjusted down.
Geoff Barton, the general secretary of the heads' union ASCL, said the findings "reinforce the call we made for a full independent review last summer".
"Valuable lessons could and should have been learned. It was a mistake not to hold a proper review then and it continues to be a mistake now."
Schools Week revealed last year that Williamson met with Ofqual to "talk about results" twice in the two days before the controversial A-level announcement.
DfE feared MATs would publish own data
However, he snubbed demands from the education select committee to provide details of what was said in the key meetings, despite promising transparency.
The emails also provide an insight into what the DfE and Ofqual were worried about in the run-up to results day.
Three days before August 13, the department asked Ofqual if it intended to publish data on the percentage of students who had "all/some/no CAGs change", as it believed "MATs may crunch and publish the data".
But Cath Jadhav, Ofqual's director of standards and comparability, wrote back: "We can do this but it's currently lower down our priority list than some other urgent stuff."
When asked about plans to publish a breakdown of attainment gaps at A-level, Jadhav said: "Yes, and a bit more, but it is reassuringly boring."
The DfE was also clearly concerned by media enquiries about how many schools had given their students all A*s and As.
Spatcher told Jadhav the special advisers had asked for the information. "I imagine they're thinking of using this in media briefings to reinforce the importance of standardisation."
Collier advised to apologise for 'anxiety' caused
Another "lines to take" document, prepared for the chief regulator Sally Collier the day before results day, stated that, if asked by media, she should apologise for the "stress and anxiety" students would be feeling.
Collier resigned in late August. She had opposed Williamson's plans to introduce a "triple lock" appeals policy for pupils to challenge results based on a mock grade.
Ofqual declined to comment. The DfE claimed that in line with the "separation of responsibilities" between it and Ofqual, they did not "have sight of the full details of A level results at individual or school/college level ahead of them being released".
They added after results day it became clear the algorithm had revealed unanticipated anomalies which "severely undermined confidence in the system".
A spokesperson added: "When the full scale of inconsistent and unfair outcomes became clear, we agreed with Ofqual that the fairest approach would be to award both A levels and GCSEs based on centre assessment grades."