Troubled UTC Plymouth pauses recruitment at 14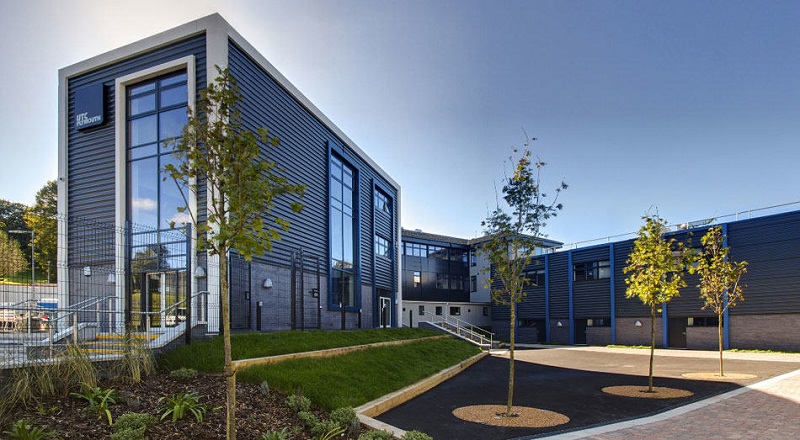 An 'inadequate' university technical college will not take on any new year 10 pupils from September and is on the hunt for a new leader, following the resignation of its principal.
UTC Plymouth will not admit any 14 year olds for the 2017-18 academic year, although it hopes to start up recruitment again for new year 10 pupils next year.
The news comes after Schools Week revealed last month that Plymouth is the most empty established UTC in the country, operating at 24 per cent of its 650 capacity.
The college also experienced a sharp decline in pupil numbers this year, falling from 180 to 153.
A spokesperson for Plymouth UTC told Schools Week it is "taking longer to fill than we had hoped" – adding operating in an area with a grammar-school system was "additionally challenging", as the government prepares to announce plans to allow more grammars to open.
The UTC, which opened in 2013, was given a grade four inspection rating by Ofsted in June last year after inspectors found achievement at the college was "inadequate and shows little sign of improvement".
A statement from Nick Buckland, Plymouth UTC's chair of governors, stated the college was consulting with staff on a "proposed restructure" in order to "secure the UTC's future sustainability".
"As part of the plan for securing its future the college will not be admitting a year 10 intake for 2017," he said.
"This impacts on a relatively small number of pupils and the college is working with the council to ensure all pupils are placed in other suitable schools and the college is in full communication with those individuals' pupils' parents."
Buckland said principal Polly Lovell had resigned from her role, but would continue to provide "guidance and support to the leadership team".
He added the college will continue to admit year 12 pupils for 2017-18 and it is "intended" that recruitment into year 10 will resume in September 2018.
UTC's admit students at the age of 14, two years before GCSEs; this is an additional challenge particularly in a city that supports a grammar school system.
He added: "The college will continue to encourage young people and their parents to consider the UTC as an exciting option that focuses on STEM subjects and prepares young people for an engaging and rewarding career."
Schools Week asked UTC Plymouth to clarify why it had decided to pause its recruitment at year 10, but the college would not comment directly on this.
A spokesperson however said: "The UTC is taking longer to fill than we had hoped. Recruitment is particularly challenging in this area reflecting low numbers in the general student population.
"UTC's admit students at the age of 14, two years before GCSEs; this is an additional challenge particularly in a city that supports a grammar school system."
Buckland added: "The college is working closely with city partners, including other schools, as well as nationally with the Department for Education to ensure its future success.
"The aim is for the UTC's long term contribution to the city is to be as part of a strong partnership with other local schools and significant progress towards this goal is being made."
Seven UTCs have closed, or announced plans for closure, amid dwindling pupil numbers since they launched in 2010.
Sixty per cent of UTCs visited by Ofsted have meanwhile been given 'inadequate' or 'requires improvement' ratings.
Schools Week revealed last month that learner numbers have dropped at around two thirds of established UTCs this academic year.