The Careers and Enterprise Company faced MPs' questions over its "giant and confusing" structure and a lack of transparency over its spending of public money.
One member of the parliamentary education committee suggested that the CEC, set up in 2015 with tens of millions of pounds in government funding, is an "over-bloated quango" that cannot prove if its efforts have an effect on pupils.
Claudia Harris, the company's chief executive, and Christine Hodgson, its chair, were quizzed today about their £2 million research budget, the staffing structure and the lack of evidence the organisation is making a difference. At one point, neither could confirm if all of a £5 million government fund for disadvantaged pupils was specifically going to support that group.
I cannot understand why you don't do proper measurements of the outcomes. You could easily ask the schools
Since 2015, the CEC has spent around £900,000 on nine research reports, and around £1 million more will be spent in the coming years.
Committee chair Robert Halfon accused it of spending the money on "being a think-tank", rather than "on the front line" in schools.
But Harris claimed the research allows the company to allocate money "effectively", and helps employers and schools understand what works. The company also has to evaluate the impact of its investment fund, which grants cash to social enterprises, and its network of 2,000 volunteer "enterprise advisers" who work with schools.
However, she admitted the CEC does not currently collect data on the destinations of pupils who benefit from its work, and won't start doing so until September 2019.
It had set out to lower the number of cold spots – areas identified as having low pupil outcomes and employability.
"While the cold spots are improving, what we can't prove is that that is our impact," said Harris. "The way you have to do the work to prove that is you have to look at an individual level at the young people that we're helping, and then at what their outcomes are.
"From next year, we already have a resource that schools use to track their careers activities, and we're going to start looking at that at a young person level."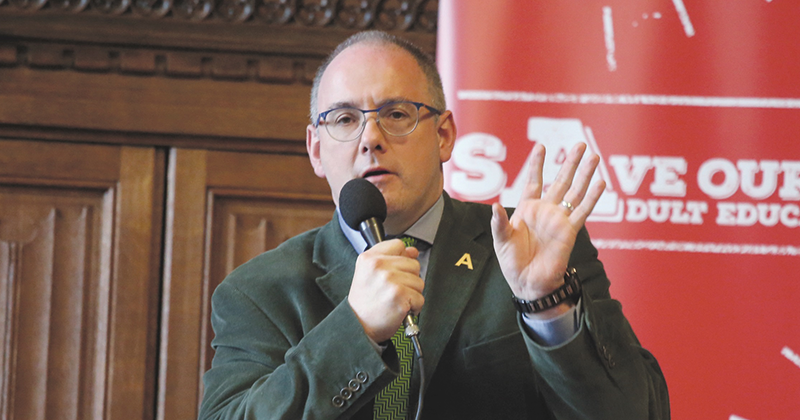 Halfon, who dealt with the company in its infancy in his former role as skills minister, described MPs' "frustration".
"When I was in my previous role, when I discussed these things with you, you said to me 'oh we are going to do all this', and that was a year ago, and now you're saying it will be next year.
"I cannot understand why you don't do proper measurements of the outcomes of [pupils]. You could easily ask the schools, for example, what's happened in those areas. I think that is why the committee is frustrated, because we don't know. You may be doing a huge amount of good, but no-one knows."
Lucy Powell, a former shadow education secretary, wanted to know whether the main purpose of the company, which employs 125 "enterprise coordinators" across England, is delivery or sharing best-practice.
There is a "sense that this has become this over-bloated quango", Powell warned, as she questioned the company's £19 million a year budget, for which "the impact just isn't there".
Uncertainty over disadvantage funding
Harris and Hodgson were also unable to directly answer questions over the way a £5 million fund for disadvantaged pupils is being spent.
It received the money on top of its existing funding to create a new investment fund which would "support the most disadvantaged pupils".
But Harris confirmed that half of the cash is going towards a project – the "innovation in personal careers guidance" scheme – which is aimed at all pupils, and not just the poorest.
When pushed on whether she was "confident" all of the £5 million would therefore be spent on disadvantaged pupils, Harris said she was "pretty sure" it would, but would have to check.
Halfon slammed her lack of detail.
"This is the problem with the transparency issue. You're not clear on how money is spent on individual projects, you don't publish board minutes," he said.
Update: After the hearing, the Careers and Enterprise Company clarified that the full £5m will indeed be spent on disadvantaged pupils. To achieve this, the assessment criteria for the project will require all applications to "address disadvantage as a pass/fail requirement", a spokesperson said.