The Conservative Party is refusing to comment on reports that it could scrap the long-awaited national funding formula, instead stating the only way to finance schools properly is through "strong, stable leadership".
Theresa May's much-mocked catchphrase has been deployed once again, but this time to promote the party's approach to school funding in the face of attacks from across the political divide.
The prime minister's decision to call a snap election on June 8 has put the brakes on the proposals to redistribute school funding more fairly, with school leaders speculating that its implementation could be pushed back.
Now more than a dozen MPs have raised concerns about the formula in today's London Evening Standard, prompting speculation the formula could be abandoned altogether to prevent an uprising among Conservative back-benchers facing tough questions in their constituencies.
Graham Brady, the chair of the influential 1922 committee of back-benchers, told the newspaper that while it was "quite right" for the government to address historic funding inequalities, it had been "obvious since very soon after the draft formula was published that it could not work in that form".
The only way we will be able to finance our schools properly is if we have strong, stable leadership
Other politicians to speak out include former House of Commons deputy speaker Nigel Evans, the former culture minister Ed Vaizey and ex-health committee chair Sarah Wollaston.
Tory MPs, including those in very rural constituencies, were among some of the high-profile campaigners for a new formula, but many have expressed disappointment about the government's proposals, which will see funding for more than 10,700 schools increased while more than 9,128 lose out.
When asked whether the government remained committed to the national funding formula, the Conservative Party referred Schools Week to comments made by Theresa May on the Andrew Marr Show on Sunday.
On the programme, the prime minister committed the government to a "much fairer system of funding for schools", but stopped short of extending that commitment to the formula currently under consultation, suggesting it may be reviewed.
"What we are also looking at is introducing a greater degree of fairness in the way in which schools are funded. Everybody across the political spectrum has accepted that the current way that we allocate funding to schools is unfair.
"We want to bring in a much fairer system of funding for schools. We've made some proposals, we've consulted on that, and obviously we'll be responding with our final proposals in due course. "
The party told Schools Week today that schools will only be able to be financed properly under Theresa May's "strong, stable leadership through Brexit and beyond".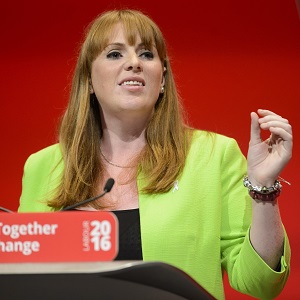 "The alternative is chaos with Jeremy Corbyn and other parties whose economic incompetence would put that funding at risk," a spokesperson said.
Angela Rayner, the shadow education secretary, said the revelation in the Evening Standard "speaks volumes that even Theresa's own backbenchers realise her approach to school funding is simply an exercise in moving inadequate sums of money around".
"On top of this, their cuts to per-pupil spending will mean fewer teachers, cuts to school support staff and larger class sizes, while some schools are not even able to afford basic school repairs."
Rayner said her party supported the principle of a fairer funding formula for schools, and would "ensure that all schools have the funding they need" if they win on June 8.
"Only Labour will build an education system accessible to everyone, not just the privileged few," she said.
John Pugh, the Liberal Democrats' education spokesperson, speculated that the government would be "forced to rethink" its "deeply flawed funding formula", which he said would see "savage cuts to schools in most areas of the country".
"Their proposals were utterly cynical, taking from some areas to give to others, rather than committing to give all schools the additional funding they need. We are already seeing schools cutting down hours, reducing staff numbers and unable to carry out basic repairs, because of the impossible funding pressures they're under."