Paul Whiteman, director of representation and advice at the National Association of Head Teachers, has been nominated to succeed Russell Hobby as the union's general secretary.
The NAHT's national executive committee has unanimously confirmed Whiteman as its "preferred candidate" to take over later this year, following an "in-depth recruitment process".
Members will now be consulted on the decision, and will also get the opportunity to nominate a candidate of their own if they don't agree with the executive's choice.
For the last five years he has been on the front line of protecting school leaders
A former employee of the First Divisional Association, the union for senior civil servants, Whiteman is described as having "extensive leadership experience" in the sector.
Kim Johnson, NAHT's immediate past president, said: "We are pleased to say that following an exhaustive and rigorous recruitment process to find a new general secretary and a unanimous decision by the recruitment panel, Paul Whiteman has been confirmed as the preferred candidate. NAHT's National Executive Committee have also unanimously endorsed Mr Whiteman.
"Mr Whiteman has extensive experience. For the last five years he has been on the front line of protecting school leaders, leading our regional officer team. I am confident he will make a success of the general secretary role.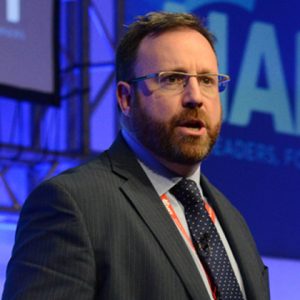 "At all points in this process we have been following the association's governance structure to guarantee that the recruitment process is fair and rigorous, as you'd expect for a post of this significance. The next step is to update the wider membership, with information about the selection process and the candidate we are proposing."
If there are no challengers, Whiteman will be confirmed as Hobby's successor on May 17 and will step up to the role at the beginning of September.
Hobby, who was the NAHT's preferred candidate when he took up the job in 2010, is to step down after seven years in charge of the 41,000-member union.