MPs grilled Justine Greening, the education secretary, plus her ministerial team, in the House of Commons this afternoon.
Funding and grammar schools dominated the agenda, with a few other interesting issues coming out in their answers. Here's what we learned…
1. The new schools white paper will be out 'in the coming weeks'
Speculation is mounting about a government 'white paper' on more grammar schools will be published, but Greening was not keen to set out her timetable.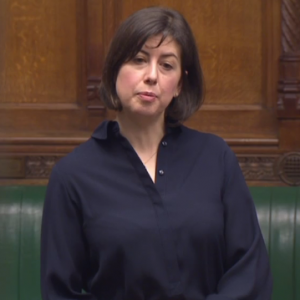 Lucy Powell, the former shadow education secretary, asked Greening when "her much-briefed white paper" would be published, and asked if it would include measures to get more poorer pupils into grammar schools.
Greening said it "will be coming out in the coming weeks" but would not give more detail.
The education secretary said the white paper represents a "real chance to make sure we have an approach on selection which works in the 21st century".
Powell pointed out in her question that the the pre-local election "purdah" period begins on Thursday. During this time it is unusual for the government to make significant announcements. So Greening and her crowd need to hurry up if they want the plans to be revealed before May 4th.
2. Anger over school funding is growing, and the government is on the defensive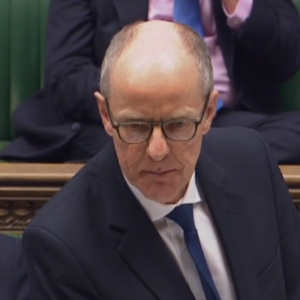 In the face of real terms funding cuts of up to 8 per cent, schools are crying out over their financial position, and it would appear MPs are listening.
Greening and schools minister Nick Gibb were increasingly defensive over funding, especially in response to concerns about the proposed national funding formula among Conservative MPs.
Although 10,700 schools will receive more cash under the new funding formula, more than 9,100 will lose out. Issues in individual constituencies are increasingly dominating the agenda when education is discussed in parliament – with most MPs naming schools which will lose out.
Gibb insisted, as he often does, that school funding is at record levels – £40 billion now, rising to £42 billion by 2019/20 – and boasted the government will spend £23 billion over the next four years to "maintain, rebuild and replace buildings in the worst condition".
Of course, the £2 billion rise is purely because there are more pupils and not because there is no more money for each child to keep up with the pensions and national insurance increases. And the £23 billion is capital funding, not cash for day-to-day costs.
3. The availability of sanitary products for poorer pupils will be considered
Girls in some areas are not going to school because they cannot afford sanitary products, with more than 15,000 people signing a petition calling for free sanitary products  in schools.
Leeds North West MP Greg Mulholland asked Greening if she will introduce free sanitary products for all girls receiving free school meals.
The education secretary said the issue is one she will "look at carefully and write to him about".
Save