The leaders of the National Education Union have written to the education secretary Justine Greening over "sexist and homophobic" comments made by New Schools Network boss Toby Young.
Dr Mary Bousted and Kevin Courtney, the union's joint general secretaries, have warned in a letter sent today that Young's appointment to the board of the new universities regulator risks undermining the "vital work" done by the government to tackle sexism in schools.
The government has faced criticism over its appointment of Young – a right-wing journalist who founded the West London Free School – to the board of the Office for Students.
Although some of the criticism centres on Young's perceived lack of credentials for the role, the government has also come under pressure to fire him over numerous offensive comments he has made on social media, and for his views on some education issues.
These include multiple tweets about the size of women's breasts, and one in which he refers to a gay celebrity as "queer as a coot". Yesterday, it emerged that Young had deleted tens of thousands of his tweets.
His commitment to inclusive education has also been questioned, after comments he made in a 2012 article for The Spectator appeared to attack the use of wheelchair ramps in schools and mock the work of special educational needs departments. Young has also previously written in favour of using "progressive eugenics" to improve intelligence.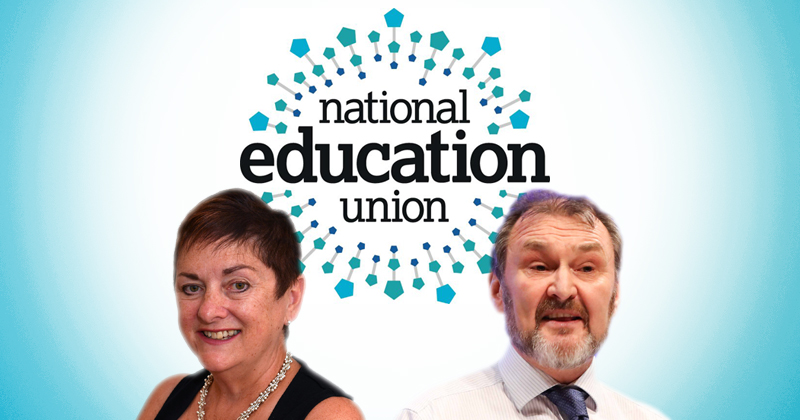 The Department for Education has defended the appointment, and Young has said he regrets the "politically incorrect" comments he made in the past.
But according to the NEU, his suitability for the Office for Students role remains in doubt, especially in the context of recent efforts by the government to deal with problems with sexism and sexual harassment in schools.
In their letter, Bousted and Courtney said that in her joint role as equalities minister, the "sexist and homophobic" comments made by Young "must be as unacceptable" to Greening as they are to the union.
"As you will know from the media uproar about this appointment Toby Young has also made unacceptable comments on disability, students from state schools getting into Oxbridge and children with special educational needs," they wrote. "It is surprising given the very public nature of these comments that he was not ruled out as an unacceptable appointee in the first place."
The letter goes on to say that although the NEU welcomes recent work on sexism in schools, its leaders are "concerned that this vital work could be undermined by the signal given by this inappropriate appointment".
In a statement released on Twitter and Facebook, Young described his offending tweets as "sophomoric and silly", and offered regret, but claimed some had been "deliberately misinterpreted to try and paint me as a caricature of a heartless Tory toff".
"I'm also a defender of teaching children with disabilities in mainstream schools," he tweeted. "I have an older brother with learning disabilities and I'm a patron of the residential care home he's lived in for 20 years."