Teachers are being targeted across England in TikTok videos containing unfounded allegations of sexual misconduct, offensive insults and homophobic slurs.
The Association of School and College Leaders (ASCL) has now written to the social media giant demanding "immediate steps", as schools report pleas to remove the content has gone ignored.
Geoff Barton, ASCL's general secretary, said it was "deeply concerned that a number of offensive and defamatory videos have been posted on the TikTok platform targeting members of school staff".
"Although these posts appear to be in clear contravention of TikTok's community guidelines it appears that, in the majority of cases, no action has been taken by TikTok to remove them after a complaint has been made."
The union has written to TikTok demanding it "take immediate steps to prevent posts of this nature appearing on the platform, to remove such derogatory material immediately".
It has also requested an "urgent meeting" to discuss how the issue can be prevented in the future.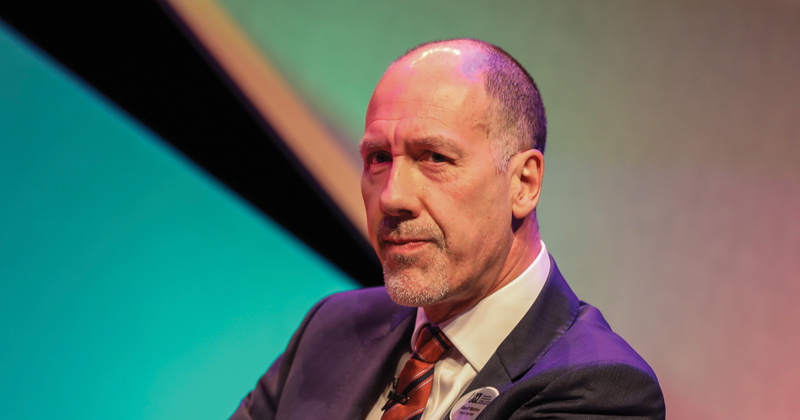 "Material of this nature is deeply upsetting for the school and college staff who are targeted and we strongly urge those responsible for this material to desist immediately", Barton added.
"School and college staff have worked tirelessly and in extremely difficult circumstances throughout the course of the pandemic. Imagine how they feel to be the subject of spiteful and nasty videos on a social media platform. Those responsible should show more respect and TikTok should show more care."
The videos, which can include unfounded allegations in text over pictures of teachers or their faces superimposed into different scenarios, can rack up millions of views and are shared via other social media sites such as instagram.
Government taking action
The union said it has also raised concerns with governments in England, Wales and Northern Ireland.
A government spokesperson said it is "engaging with TikTok on the steps being taken by them to address this issue involving teachers".
They added that "any instance of online abuse . . . should be immediately reported to the police" and it was "introducing laws which will usher in a new era of accountability for these social media companies".
TikTok said it takes "all reports of hate speech or bullying and harassment extremely seriously".
A spokesperson added: "Our community guidelines make clear that we do not tolerate content that contains bullying or harassment, statements targeting an individual, or hateful speech or behaviour, and we remove content that violates these guidelines."