The annual Christmas Eve BBC radio broadcast of carols from King's College, Cambridge marks the start of the festive season for many, but the young choristers in choirs across the country work tirelessly for weeks before the celebrations.
There are 44 specialist choir schools across the UK that combine regular choir practice and performances with everyday schooling. Choristers are expected to juggle their studies alongside their singing.
They are all expected to work across Christmas, with their busy schedules prompting many families to defer their celebrations to Boxing Day.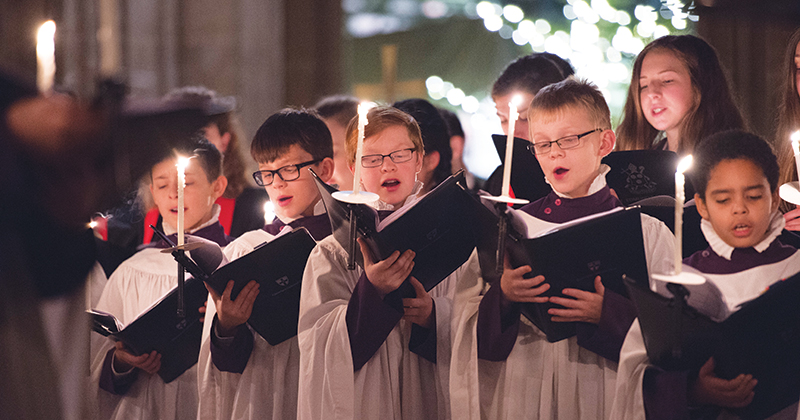 At Westminster Abbey, parents of choristers join the children for a quick celebration after their Christmas Eve carol service, before they go to rehearse for another service performed just before midnight. Christmas Day involves two more services, before the children go home for what many refer to as their "second Christmas".
Hereford Cathedral follows a similar schedule, with two services each night on December 22 and 23, an evensong on Christmas Eve and three services on Christmas Day.
Despite the hard work, many choristers see the Christmas season as the best part of the year, with opportunities to perform on television, at royal events, and in the case of Portsmouth cathedral choir, aboard a Royal Navy ship.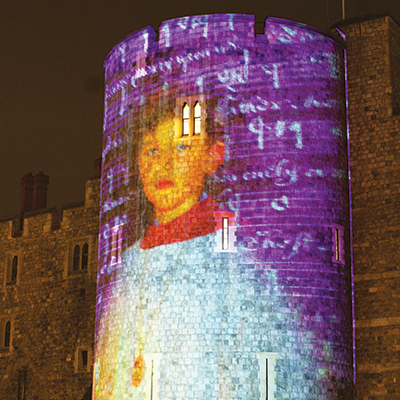 There are other unexpected bonuses too: images of Windsor choristers will be projected on to the Garter tower of Windsor Castle as a Christmas decoration for the first time this year.
Max Broad, head chorister at St George's chapel, Windsor Castle, said "A very unique thing of being a chorister is that we get to walk up the 100 steps that connect the school with the chapel in the castle. It's magical when we walk down from midnight mass to open our presents."
Choristers can begin their musical training from the age of seven, and depending on when their voices break, can stay through to the age of 13, with female choristers able to stay in some choirs until the age of 18.
And not all choir schools are independent; Bristol Cathedral academy, King's School Peterborough, Southwell Minster school, London Oratory and St Edward's college in Liverpool are all state schools and members of the Choir Schools Association.
Featured picture: Norwich Cathedral choristers get into the Christmas spirit