Just four per cent of Gypsy, Roma and Irish traveller pupils manage to access higher education in Britain today, far less than the national average of 40 per cent. Unveiled as part of a new report, the findings featured across national newspapers.

But what role are schools playing in this? As new figures show the number of school exclusions of traveller pupils is rising, Jess Staufenberg investigates…
Rudolf is from Slovakia, has a degree in sociology, and works with traveller pupils in a primary school in the east of England. He is also a Roma, a name given to a nomadic people believed to have crossed from northern India into Europe roughly a millennium ago.
As a support worker who understands their language, he acts as a guide to Roma parents and pupils at the Beeches Primary School in Peterborough, bringing them to school when transport is a problem and making sure they have the admissions forms they need to secure school places.
In line with national trends, the school has seen a rise in the number of Roma pupils over the past 10 years. Of the two traveller groups recognised in England – the other being Irish travellers – the biggest increase in primary and secondary schools has been Roma and Gypsy pupils. Schools Week analysis shows a 37 per cent increase over the past four years, from 16,200 in 2013 to 22,312 this year, alongside a 10 per cent rise in Irish traveller pupil numbers, which reached 4,735 this year.
The expansion of the European Union throughout the 2000s to include Romania, Hungary, Poland, Slovakia and the Czech Republic helps explain the increase, according to a new report from LKMCo, an education think-tank, which believes that many more traveller pupils are either not in school or attend but do not give their ethnicity for fear of discrimination.
But while initiatives such as employing Rudolf to engage Roma families are helping meet that rise, they are not evenly spread, Schools Week has found. Meanwhile new exclusions data shows pupils from traveller backgrounds are the most likely of any ethnic group to be excluded, with boys excluded at a particularly alarming rate.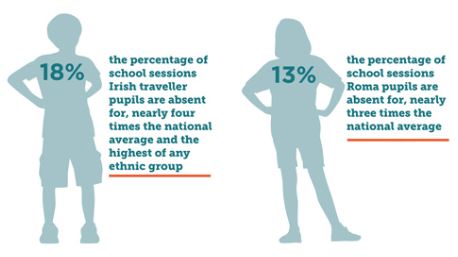 Tim Smith, the headteacher at the Beeches, said many Roma children were "slipping through the net" once they left primary.
"We do worry about the transition to secondary schools," he told Schools Week. "Without criticising schools, we sometimes think it could have been done better."
Edyta Nightingale, the school's attendance officer, said Roma boys at secondary schools need a "role model" to feel like they belong, but schools do not always "fully understand the importance".
Her words are backed by data obtained by Schools Week from councils with the highest proportions of Irish traveller, Gypsy or Roma (GRT) pupils.
In Darlington, which has the fifth-highest proportion in the country at 1.2 per cent, there were 193 GRT pupils enrolled in primary school this year, but only 32 in secondary school, for instance. The Appleby horse fair (pictured) is nearby and has traditionally brought travellers to the area.
The absence of traveller pupils at secondary schools reflects a national picture, where half the number of GRT pupils reach year 11 than are in primary school. That proportion has not changed since 2012.
Other research cited in LKMCo's report claims that about 12,000 traveller pupils are not enrolled in secondary school at all.
Steven Ellison, a former executive headteacher at Cottenham Village College near Cambridge, which serves two traveller sites, said the Catholic background of some Irish traveller families could make lessons such as sex education and PE at secondary school unappealing.
"Parents fear their children might be inculcated into a value system they don't buy into," he said. Having multiple teachers, rather than one point of contact as in a primary school, also makes parents feel less engaged.
To combat historically low attendance, which for Irish traveller pupils is four times the national average, and for Roma pupils three times the national average, Ellison's school had a council support worker who offered introductions to secondary school teachers.
At Derby county council, which has the highest proportion of GRT pupils in the country at two per cent, a dedicated 'new communities and travellers team' helps Roma families "navigate" the school system, including making applications for primary and secondary school and ensuring attendance.
Meanwhile Bradford council, which has the third-highest proportion of GRT pupils at 1.7 per cent, has an education service for travelers as well as an 'EU parental involvement worker' to talk to parents from Europe about continuing their child's education.
Top 10 councils with most Gypsy, Roma or traveller pupils: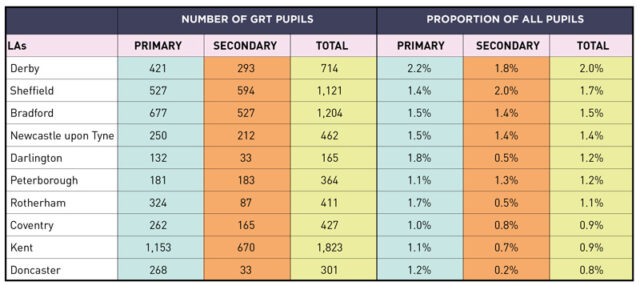 Ellie Mulcahy, a research associate at LKMCo, wants headteachers to employ community members, preferably with a traveller background, to help pupils find a "clear path" to secondary school.
As for exclusions, new data from the Department for Education demonstrates that pupils from GRT backgrounds, particularly boys, are being excluded in greater numbers than ever before.
Whereas in 2012-13, Irish traveller boys were excluded at a rate of 0.5 per cent of their cohort, this rose to 0.75 in 2015-16. Roma and Gypsy boys have also been excluded more, from a rate of 0.34 three years ago to 0.54 last year.
The reasons for this, which is happening at a higher rate than for any other ethnic group, are "threefold", Mulcahy believes. First, pupils experience "early onset adulthood" in their communities, and are treated more like adults from 12, which can make accepting authority in school difficult. Second, pupils are often called names or discriminated against in school, and if they retaliate, they risk being excluded. Third, pupils become disengaged due to low attainment.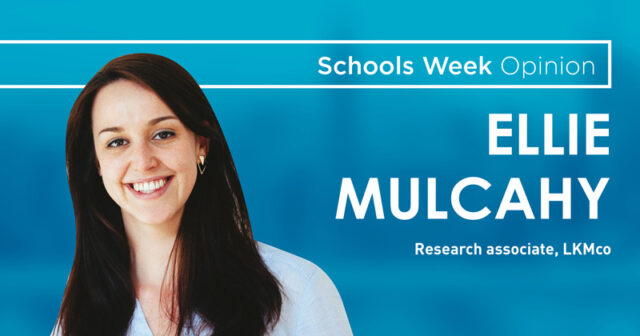 The average Progress 8 score for Irish traveller pupils is the lowest of any group at -1.16, worse than the -0.47 for pupils on free school meals. For Gypsy or Roma pupils, the Progress 8 score is second-lowest, at -0.69.
The percentage of Gypsy or Roma pupils getting five good passes at GCSE including English and maths has also stagnated at about eight per cent since 2009, and for Irish traveller pupils at about 17 per cent.
Mulcahy wants headteachers to make sure they speak to GRT parents about any discrimination concerns they may have, and encourage them to ascribe their child's ethnicity rather than hide it.
Schools should also not "silence" traveller history in the curriculum, paying attention to the Gypsy, Roma and traveller History month in June, and their persecution during the Holocaust for example, she added.