Up to 93,000 retired teachers have been underpaid £35 million of their pensions after a calculation "error" went unnoticed for four years, Schools Week can reveal.
The teachers, who retired between 2011 and 2015, have missed out on their full pension after the outsourcing firm Capita failed to account for inflation, according to annual accounts released by the Department for Education last Tuesday.
Schools Week has established that Capita, which administers the teachers' pension scheme for the DfE, did not account for rises in inflation for four consecutive years.
The company, which is one of the biggest public sector outsourcing service providers in the country, admitted that it was still working out how many teachers had not received the correct amount of cash.
Some have already been informed of the error and paid the correct amount, but "the remainder will be notified as soon as the calculation has been completed" and paid after that, a Capita press officer told Schools Week.
The error was identified in August last year, according to the 2017 teachers' pension scheme accounts report signed off by Jonathan Slater, permanent secretary at the DfE. This means means the firm has already had one year to identify and repay the teachers.
Steps have been put in place to ensure this doesn't reoccur
The blunder came to light after a teacher complained to the TPS about an underpayment.
Following an investigation, Capita discovered that up to 93,000 teachers had been underpaid by an estimated £35 million, which averages out as £376 per teacher over the four years.
However, individual amounts will vary depending on length of service and seniority, so the shortfall could be greater for some teachers and less for others.
The miscalculation occurred because a yearly exercise to "uprate" pensions in line with inflation "did not happen" for some members, the accounts stated.
This is not the first time public sector workers have been underpaid as a result of a miscalculation by a pensions company.
In 2010, more than 5,000 members of the armed forces were underpaid to the equivalent of between £200 and £300 a year, which again only came to light after one retiree did the sums.
However that error only continued for a year before it was discovered in 2011, and it was on a much smaller scale.
Capita has also made previous errors with teacher pensions, when teachers in Barnet in 2014 were either not paid or were placed in a too-high tax bracket and underpaid.
A Capita spokesperson told Schools Week that "a number of members of the teachers' pension scheme who retired between April 2011 and April 2015 may be due an additional payment."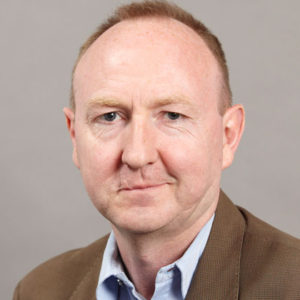 They added that as soon as the company confirmed a member was affected, they were informed, with missing money processed "as swiftly as possible".
"Steps have been put in place to ensure this doesn't reoccur," they added.
Schools Week has approached the DfE for comment.
Schools are currently making higher employer contributions to the teachers' pension scheme, after the previous government sought to make savings in public sector pensions.
In September 2015, schools' contributions were raised from 14.1 per cent to 16.5 per cent. The next TPS valuation will be carried out between 2017 and 2018, with any changes to contributions scheduled for after that.
Schools Week has also revealed how multi-academy trust pension deficits for support staff are soaring into the tens of millions.