The Department for Education has removed a webpage enabling the public to download performance scores for every secondary school in England less than an hour after Schools Week flagged the issue.
National statistics on pupil achievement at key stage 4 were released earlier today on the department's website.
The figures showed the distribution of Progress 8 scores across schools and revealed an increase in the proportion of pupils achieving five GCSEs including English and Maths.
The release, which was published on the education department's official statistics page, included a link to a site where users could look up scores for individual schools one at a time.
However, it later emerged that a second government website was allowing access to excel files which, after downloading, revealed all school's attainment and progress scores, despite the site clearly stating that the information was not expected to be published until "20th October" – one week from today.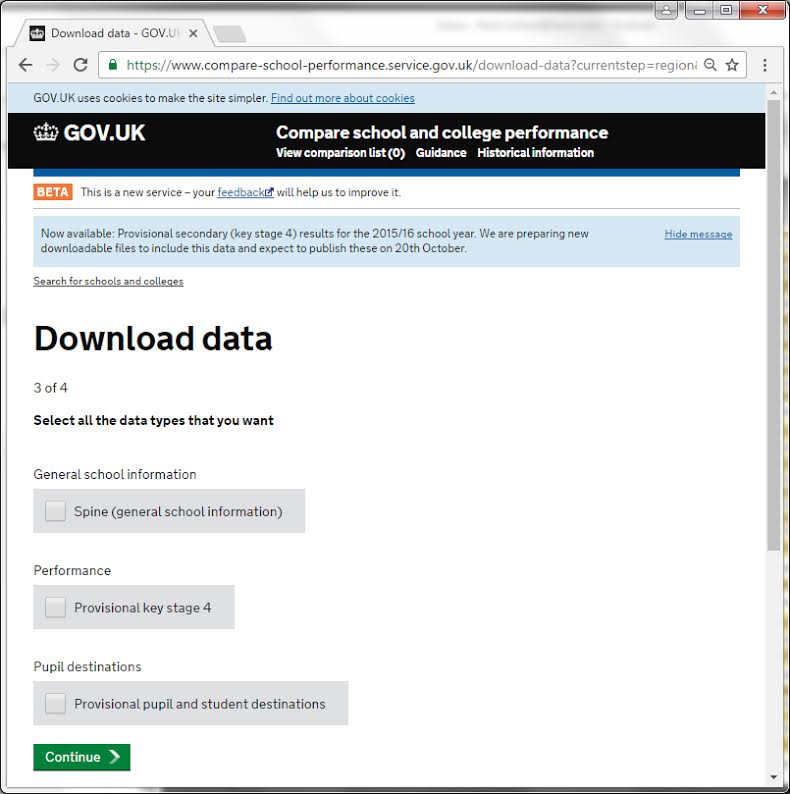 Schools Week was able to access the files without entering any passwords or further information.
The issue was flagged to the education department at 7.03pm. By 7.49pm, the information had been removed.
However, the release had not gone unnoticed, with prominent tweeters discussing the data before it was taken down.
glad I downloaded it in time! Cheers to you and @RichardA for the heads up!

— Loic Menzies (@LoicMnzs) October 13, 2016
When questioned about the disappearing data, a spokesperson for the department said: '"It was? always the intention to publish today's provisional GCSE data in this format to allow researchers to analyse it for the purpose of improving educational outcomes. It was published in the same way last year. Unfortunately the data published was incomplete and will be republished next week."
The data was published last year, one week after the official statistics release.
The department has been asked to clarify if it intended to release the information today or if it was put out early in error.
Updated to reflect that scores for individual schools were available for viewing via a separate site from 9.30am where previously the article stated they had not accompanied the official statistics release.  Also updated to clarify that school-level data was published in October last year, one week after the official statistics release.