A high court judge has ruled in favour of the government in a landmark planning battle over a free school site, fuelling claims that councils can now be "ignored" over where new schools are located.
Greg Clark (pictured above), the former secretary of state for communities and local government, earlier this year granted Khalsa Secondary Academy, a free school, permission to remain permanently at its site in Stoke Poges, Buckinghamshire.
Both Stoke Poges Parish Council and South Bucks District Council had refused the school's planning application in 2013 over noise and traffic issues, a decision also upheld by the independent planning inspectorate.
The councils challenged the government's decision at a high court hearing this week, but the judge threw out their claim this morning.
On Tuesday, the high court also dismissed a challenge brought by local residents over the London Borough of Hounslow's decision to grant permission for a 1,400 free school in Isleworth, London. The school, also Sikh-ethos, is run by the Nishkam School Trust.
The decisions have now raised fears that the government can effectively place free schools wherever it wants and disregard concerns raised by local authorities.
Saera Carter, vice chair of Stoke Poges Parish Council, responding to today's verdict, said it is disappointing for communities that have been "bullied and ignored" by central government under its "flawed" free schools programme.
She added: "We hope that, despite losing our challenge today, it will persuade the DfE [Department for Education] to look much more carefully at where it sites free schools and that these are kept only to locations where they are both needed and wanted."
The independent inspectorate upheld the refusal for planning permission by both councils in 2013.
However, then communities secretary Eric Pickles (pictured right) stepped in to overturn the decision, before, in a bizarre twist last September, changing his mind just days before a previous high court hearing was scheduled.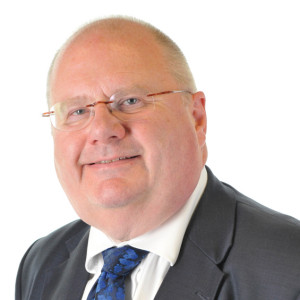 Pickles said his decision was "ill and misinformed", but after redetermination by his successor Greg Clark, the school was granted permission to remain on the site in February.
Khalsa school has occupied the former office building since 2013, despite a temporary planning application running out in July 2014. No enforcement action was taken as the row rumbled on.
The high court decision also now means parents in Stoke Poges and the surrounding villages will lose their previous right to free home-to-school transport for other schools, as Khalsa is now deemed their nearest school.
Carter said parents will have to "pay thousands per year to send their children to a school of their choosing".
Schools Week reported last month that the government had also overruled a planning inspectorate's decision to refuse permission for a 700-pupil free school, Route 39 Academy, on a site in Devon.
The local authority, Torridge District Council, voted against pursuing a judicial review – stating it would have cost "a huge amount of money" for a small authority.
Stoke Poges residents donated thousands of pounds to fund their legal bid. Carter added they have shown that central government "can be challenged".
"In a democracy, it is right that it should be, but it is a pity that this has had such a lasting and significant impact on our village and surrounding villages."
The department for communities and local government has been approached for comment.