Ten avid year 7 readers from Southfields Academy were invited to an exclusive reading party where they were invited to pick new books for their school's library.
The pupils were identified as their year's most enthusiastic readers through their performance on the accelerated reader programme – a computer programme that quizzes pupils on the books they've read to test comprehension, which is currently being trialled at the school in London.
Presented with boxes of books sent by publishers, the children were asked to choose which titles they each wanted to add to the library, and then debated their choices with each other.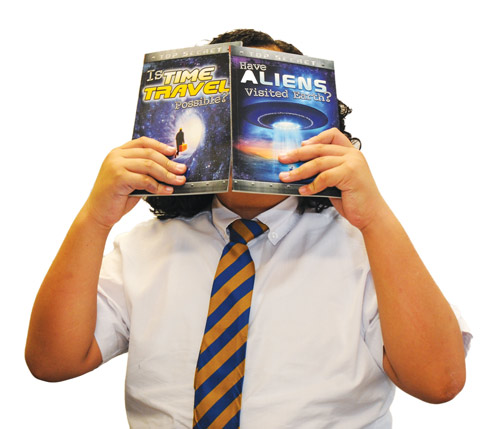 "It was a real responsibility. They were picking books and spending the school's budget," said David Whitfield, assistant headteacher for KS3.
"They had a thought-provoking discussion about boys' and girls' books, and whether it's a bit sexist by saying 'that's a boy's book'. It became quite an interesting debate.
"We bought them chocolate, thinking they would need an incentive to make it feel like a party, but they didn't care about the sweets," he joked.