Teachers are struggling to deliver the computing curriculum, says the chief of the professional body chosen by the government to leads its reforms.
Dr Bill Mitchell, head of the British Computing Society (BCS), says that it could be another five years before teachers feel confident enough to successfully teach computing science.
The comments come after figures revealed the government has recruited only 70 per cent of computer science teachers for the coming academic year.
Dr Mitchell, speaking to delegates at a Westminster Education Forum last month, said while teachers were no longer "drowning", they were still struggling to keep their head above water.
"Many can see that there might be a boat and they are trying to swim towards it. They get help some of the time, but we need them to get a lot more help."
But getting that help into schools – led largely by the BCS and its Computing at School (CAS) organisation – is problematic.
Schools are not releasing teachers to attend training, says Phil Spencer, course leader for PGCE ICT and computing at Sheffield Hallam University, which provides training in CAS' Network of Excellence.
"I'm delivering CPD to the same people over and over again . . . the people willing to give up their time to come into the university.
"If we are to get this subject off the ground . . . we need the funding to release teachers."
Dr Mitchell said BCS used to offer cash incentives for schools to release teachers from the classroom but the money was no longer available.
So where does this leave the estimated 14,000 teachers delivering ICT GCSEs or A-levels, which will be scrapped from September next year?
Kay Simons, faculty leader for ICT and computing at Caroline Chisholm School in Northamptonshire, said: "The Department for Education (DfE) seems to think ICT teachers can just pick up teaching computing science. But it's not like that. The subjects are totally different and schools aren't giving us the time to train."
She said one of the big hurdles was teaching programming, "I'm learning as I go along with the kids."
Dr Mitchell was confident ICT teachers could make the transition but the standard and depth of content in the computing science A-level had "risen hugely". He said to "really teach that well" teachers needed to have "degree level knowledge. That's going to be hard."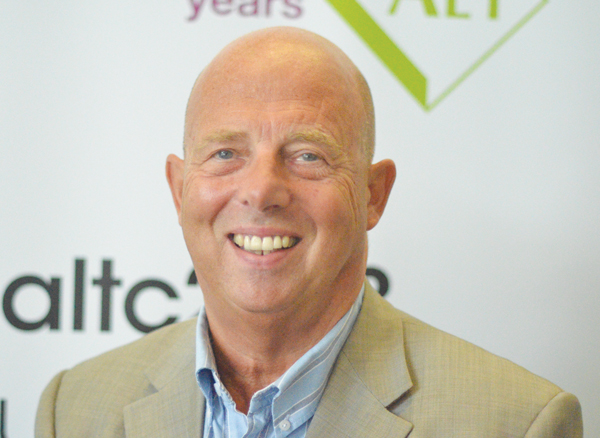 Bob Harrison, a member of advisory group UK Forum for Computing Education (UKForCE), said there had been a "naïve assumption and unrealistic expectation" by ministers that ICT teachers could make the transition to computing.
Drew Buddie, chair of the National Association for Technology in Education (Naace), said teachers were not told degree-level knowledge was required: "New teachers have been let down."
The DfE said it was down to schools to ensure teachers were sufficiently trained. They had been given more than £4.5 million over the past three years, which had resulted in more than 15,000 hours of training for teachers.
"The BCS and CAS, as well as industry partners, have led the way in promoting new, cutting edge practice in schools and the department will continue to work with stakeholders across the computer industry to ensure teachers have the support they need to deliver these courses."