Schools paid out more than £700 million to supply teacher agencies last year to fill the gap caused by a teacher shortage crisis, a union has claimed today.
Teachers will lobby outside the London head offices of two agencies this afternoon in an event organised by the National Union of Teachers (NUT).
The union says schools paid £733 million to supply teacher agencies last year.
Lucy Powell MP, the shadow education secretary, said a teacher shortage crisis meant headteachers are turning to agencies in desperation to fill the gap.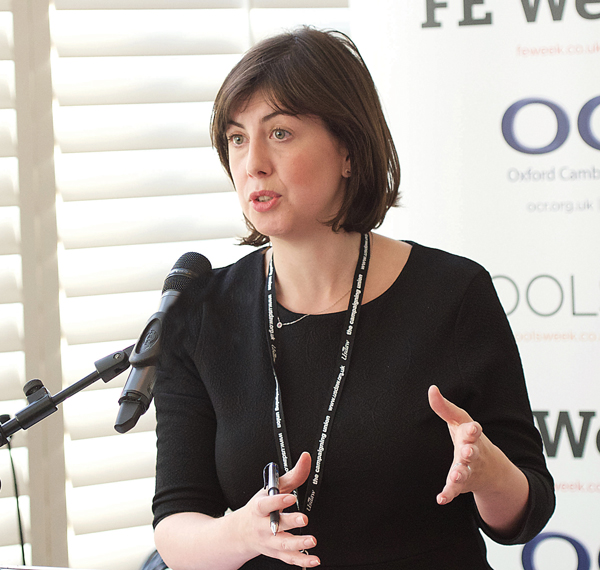 Christine Blower, general secretary of the NUT, added: "Supply teacher agencies are making millions while supply teachers' pay continues to plummet.
"Schools are being charged huge fees by agencies, but this is money which should be used for children's education, not going towards boosting the profits of private companies."
The Recruitment and Employment Confederation (REC) has called the union's claims "unfair, unsubstantiated and inaccurate".
Kate Shoesmith, head of policy at REC, said: "Schools are finding it difficult to fill vacancies and rely on their recruitment partners to bring in quality teachers, often at very short notice."
She said agencies charge a daily rate for temporary contracts with the majority going directly to the teacher. Agencies normally take between 15 to 30 per cent of the fee, she added.
"It is up to schools, agencies and teachers to negotiate pay rates and this can vary according to location and other factors such as how much experience the teacher has."
A REC survey released earlier this month found 95 per cent of members receive less than two hours' notice from schools in need of a teacher and 82 per cent said they invest revenue back into the education sector.
It is extremely disappointing to hear infair and unsubstantiated claims against agencies
It is not clear if expenditure of teacher supply agencies has risen, but concerns have been raised about the amount of money leaving the sector into private companies.
Green Party MP Caroline Lucas said: "The schools budget should be spent on improving children's education and providing all teachers with fair pay and conditions – not lining the pockets of shareholders in these agencies."
A supply teacher survey by the NUT released in June found only 8 per cent of respondents were paid the same as the "national rate" – the rate they would get paid if they were directly employed by a school.
However the survey found supply teacher pay was "edging upwards slightly", but from an "unacceptably low level".
One of the agencies set to be lobbied today is Hays. Accounts for the company show its group operating profit rose 20 per cent to £140m last year.
A statement released by the firm today said it adheres to REC's code of professional practice which "goes well beyond minimum statutory requirements".
A spokesperson added: "Hays operates to the highest ethical and operational standards."
The row comes after the Department for Education released a new TV advert to help recruit more teachers. The government has also increased its tax-free teacher training bursaries up to £30,000 for physics and maths amid concerns.