The Department for Education's (DfE) top civil servant has reassured teachers they will not have to meet targets over their pupil premium spending.
Chris Wormald, permanent secretary at the DfE, was forced to defend his department's "fuzzy" measurements for how schools spend their pupil premium cash in front of the public accounts committee on Tuesday.
He was a witness as part of the committee's inquiry into funding for disadvantaged pupils.
Anne-Marie Trevelyan, Conservative MP for Berwick, asked Wormald: "You haven't set any targets, the phraseology used is 'we want to see significant impact'. In order to protect this policy, which we all wholeheartedly support, how do you show you've made significant impact?"
Mr Wormald replied: "The previous government was weary of setting targets in this area. We haven't set targets and particularly in this area because you have a large risk of perverse incentives. The gap closing, as such, doesn't always tell you anything.
"We think it's a fair challenge and the approach we are discussing with ministers in response to that is not targets, we're looking how we benchmark ourselves against the best jurisdictions in the world.
"We are currently somewhere on the OECD average in terms of gap between disadvantage and advantage.
"We want to benchmark ourselves against those countries and set the challenge of being the best as the best in the world as opposed to setting ourselves numerical targets."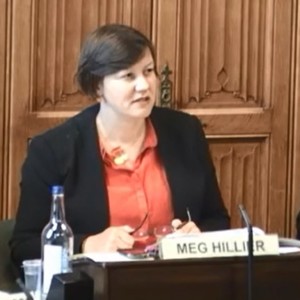 Committee chair, Meg Hillier, Labour MP for Hackney South and Shoreditch, added: "If you were sitting in front of the chief secretary to the treasury how would you convince them it was worth spending money on this with laudable scheme, but with fuzzy targets – rather than spend on some other aspect of education?"
Mr Wormald said: "We do monitor the gap. As the National Audit Office (NAO) report points out it will be quite a while before we can really tell whether the current positive changes have a long term impact.
"I would point to extensive work Ofsted has done to review implementation and the increasing evidence base the Education Endowment Foundation has put together about the very exact impact of particular interventions."
He said the "whole school approach" from Ofsted – which will put a school in a category if it isn't using its pupil premium effectively – is the right one.
But he added officials will be looking to expand how they measure outcomes for disadvantaged pupils to include employment and not in education, employment or training (NEET) figures.
Richard Bacon, Conservative MP for South Norfolk, said: "I'm a little worried – the hearing has gone pretty well for you."
But he then added: "I'm delighted [with the pupil premium policy], but what have you all been doing for the last 50 years?
"Figuring out how you help disadvantaged pupils, I would think, was pretty mainstream business for a ministry of education. Shouldn't you have had answers for this decades ago?"
Mr Wormald responded: "The evidence base on this not as good as it should be. There aren't any countries that claim they've found the answer.
"It's a big challenge in world education. We've had some successes and enormous progress has been made, but we don't claim to know the silver bullet.
We haven't set targets because you have a large risk of perverse incentives
"This is a long term game. All the evidence suggests consistent application of evidence around the ways we've discussed is most likely to lead to long term success. That argument is understood all the way through parliament."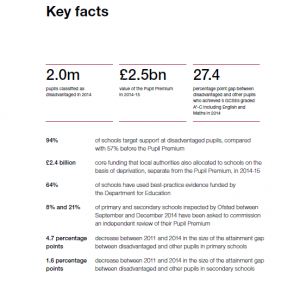 The committee had earlier heard evidence from headteachers Dame Sharon Hollows, from Charter Academy in Portsmouth, and Alexis Widdowson, principal at Berwick Academy, in Northumberland.
Ms Hillier, again pushing the accountability line, said: "Is there any merit in putting more pressure on schools, is it enough that [spending the pupil premium] is left to heads?" Pupil Premium Facts
Ms Widdowson said heads do not need any more pressure, but added: "I'm a great advocate for pupil premium audits. It should be led by the headteacher, if they feel they are not making an impact in pupil premium.
"It's right to pressure, but I can't understand why any head would not want to take advantage of the audit. Where heads aren't doing it it's because they are struggling to find someone to do it."
The hearing follows a report by the NAO that found while pupil premium has the potential for significant impact, the government and schools have to do more for that potential to be realised.