Opposition is mounting against plans to cancel free transport from thousands of children, amid claims it will cost some schools millions of pounds.
Pupils in Suffolk currently receive free transport to any school if they live in its catchment area, even if it is not their nearest.
But the county council is consulting on plans to provide transport only to a pupil's nearest school, which is the minimum service it must provide by law. One local head said he had "never seen anything as unutterably stupid from a local authority in my whole career".
This could save £3 million a year, but will see around 3,700 pupils losing out, which schools say will cost them numbers and funding.
Thurston Community College estimates 812 pupils would be affected, costing it up to £3.5 million. Over 500 live closer to the nearby Ixworth Free School which opened in September 2014 and was rated 'requires improvement' at its first Ofsted inspection last July.
Thurston is rated 'good', but the council confirmed proposals would not take Ofsted grades into account.
Rachel Gooch, a governor at the school, claimed the cost-saving plan could backfire, because the council may only be able to cut five bus services – saving a more modest £200,000 – once it takes into account the number of children who will still need a bus to school. Others who lack a safe walking route also need transport, as will those unable to get a place in the nearest school.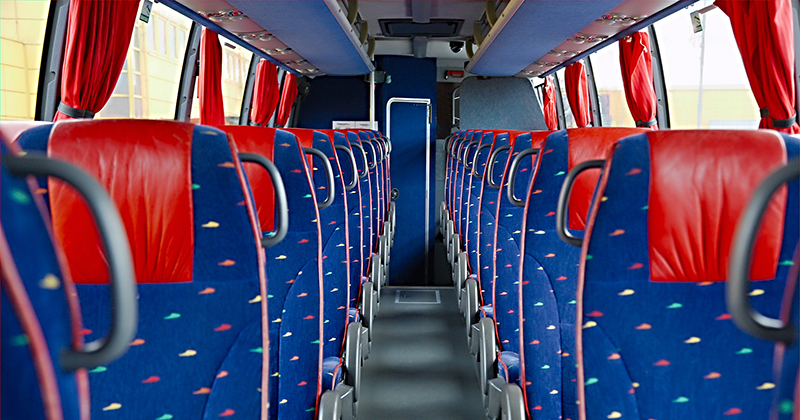 The council refused to explain how much it expects to save.
Gooch said the proposals could have a "devastating impact", and may mean that only families who live in towns or who can afford to pay will get a choice over where their children go to school.
"This is crucial in terms of enabling young people to get on in their lives and become the future work force, to have those choices and that opportunity for social mobility," she said. "This will mean less choice for pupils. Schools will be damaged and I think the upheaval will go on for years to come."
Elsewhere in the county, Hartismere School claims it could lose up to 200 pupils and more than £1 million.
I have never seen anything as unutterably stupid from a local authority in my whole career
Jim McAtear, its headteacher, wants the council to cease the consultation and "apologise to the people of Suffolk" for proposals which he said would lead to redundancies and disruption.
"It's an example of austerity just gone absolutely crazy. I have never seen anything as unutterably stupid from a local authority in my whole career," he said. "This should never have even been raised to disturb people's lives. I think it will actually destroy some of the most popular educational institutions in Suffolk."
However, Gordon Jones, the council's cabinet member for children's services, defended the consultation, which he called "a very clear and genuine pledge to listen".
"This is a very serious and challenging issue to tackle, which we must in order to be able to afford to run the service in the future," he insisted.
A council report from September acknowledged the policy would have an "adverse impact" on families in rural areas.
In September 2015 the neighbouring county of Essex adopted the same policy. Parent campaign group Essex Against School Transport Cuts estimates that around 5,000 children have lost their entitlement to free transport, and some are charged up to £900 a year. It claims the council has only saved £40,000, which is cancelled by a fall in pupil numbers of 2,421 during the same time period.
"It's splitting up families and villages, and parents are having to pick up the cost. It's been pretty devastating," said one member of the group.
The council's figures shows spend per day on transport fell from £134,325 in 2014/15 to £131,540 in 2016/17, and its cabinet member for education, Ray Gooding, suggested savings are "fully on track".
The Suffolk consultation will run until February 28.