Schools across Cumbria face weeks of closure and extensive clean-up operations after Storm Desmond battered the UK's north western coast.
Thirty-six schools were closed on Monday as a result of flooding over the weekend. Four were still shut as Schools Week went to print, with two not expected to reopen until January as council bosses and school staff assess damage and co-ordinate efforts to dry out classrooms.
For several of the schools affected last weekend, the sight of playgrounds underwater and ruined equipment is not unfamiliar.
Newman Catholic School, which according to Cumbria County Council's website is due to reopen on Monday, was devastated by flooding in January 2005 and left with a £4 million repair bill.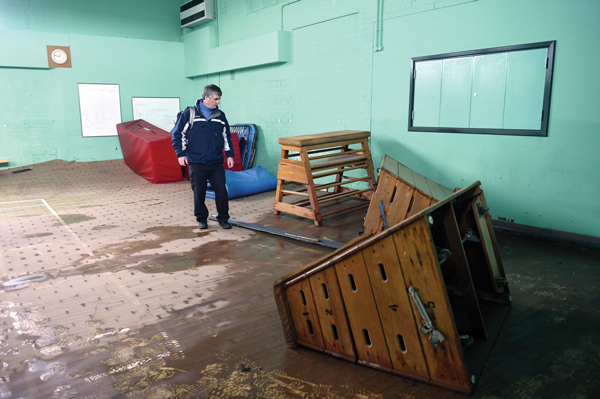 Four weeks later, Ofsted put the school in special measures.
Newman is currently rated as requires improvement and is subject to frequent monitoring visits.
But schools can now take advantage of Ofsted's new deferral process, by which visits by inspectors can be delayed under "exceptional circumstances" or after a "major incident".
The watchdog told Schools Week that although it could not confirm whether any affected schools in the flood area were due for inspection, it would consider applications "on an individual basis".
A spokesperson said: "Schools are able to apply to Ofsted for a deferral of inspection if they believe there are mitigating circumstances. We will consider applications on an individual basis and inform a school of our decision.
"Due to the sensitive nature of inspection, we cannot confirm any details about our inspection schedule or the likelihood of specific schools being visited."
Michael Merrick, a teacher at Newman, blogged that the flooding was "devastating" for the school. "All a bit shell-shocked really. We are (largely) a ground floor school, so there will be extensive water damage to our science labs, technology units, ICT suites, our chapel, our hall, our sports halls, kids' work, exam coursework – everything, really."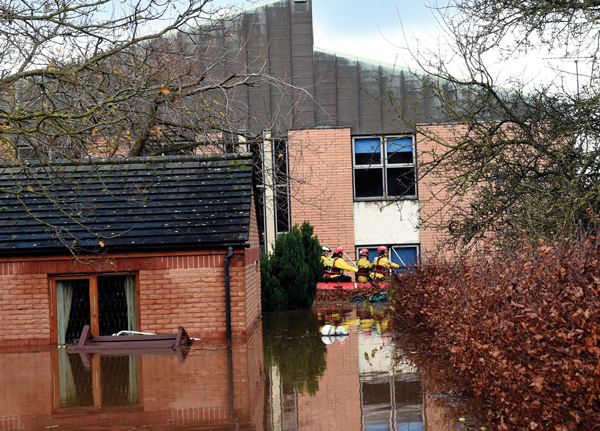 Trinity School in Carlisle will remain closed until after the Christmas holidays due to a "lack of power and heating on the school site", a statement on its website said.
A letter to parents said boiler rooms were submerged and risks from contaminated water meant the site was off-limits for staff and students.
"The scale of the damage to our school is devastating to see," it added.
The secondary school, which has almost 1,900 pupils, was refurbished and rebuilt at a cost of £20 million after the floods of 2005. The works were completed in 2012.
According to the Cumbria County Council website, Crosby-on-Eden School in Carlisle also will remain closed until January 5, with parents urged to help to identify salvaged items of clothing. They were reassured that the school's nativity play would still go ahead.
The council, which became the area's "flood authority" following serious flooding across England in 2007, is now coordinating the response to the incident on behalf of all schools.