Headteachers in a city criticised by Ofsted for failing pupils have secured £1 million of funding to help attract trainee teachers to their classrooms by paying off their student loans.
A new initiative will launch tomorrow led by Stoke headteachers and the city's MP, Tristram Hunt, to improve maths teaching.
The Maths Excellence Partnership has secured funding worth £1 million from Stoke-on-Trent City Council and a charity set up by a bookmaker to lure trainee teachers into the city's classrooms and boost pupil attainment.
Stoke is ranked as one of the five worst-performing local authorities in the country for maths.
Roisin Maguire (pictured right), principal of St Joseph's College, in Trent Vale, said the initative is "a unique opportunity" for local secondaries "to work together to attract, develop and retain the very best maths staff for all our schools in Stoke".
Adding: "We, as a city, are leading the way in transforming mathematics in our schools."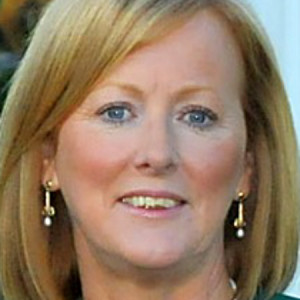 The cash has been stumped up by Stoke council and the Denise Coates Foundation, a charitable trust set up by the founder of UK bookmaker Bet365.
New recruits will be offered £2,000 per year for three years to help pay off their loans. There will also be a relocation payment of £2,000.
The money will also go towards developing leadership among maths department heads and professional development for teachers.
Mr Hunt, former shadow education secretary, said: "This is a pioneering partnership which has attracted the support of national education leaders.
"By working collaboratively with headteachers and education providers across the city we can address the current weaknesses in our schools and raise attainment levels – providing our children with the qualifications they to succeed in the future."
This is a pioneering partnership which has attracted the support of national education leaders
The West Midlands city was one of the local authorities singled out for criticism by Ofsted chief inspector Michael Wilshaw in December when he warned England is a "divided nation".
It was one of 16 where less than 60 per cent of children attend a good or outstanding secondary school and have lower than average attainment and progress at GCSE.
Sir Michael will visit the The Potteries tomorrow to help launch the new scheme. He said: "It's absolutely vital that children have a core body of knowledge to take with them to the next stage of their education.
"And it's exactly this type of collaboration between education providers and experts that will help schools focus on raising attainment in those core subjects."