Schools will have a legal duty to follow new guidance on the cost of school uniforms after a new law was passed today.
The education (guidance about costs of school uniforms) bill has received royal assent from the Queen after passing both Houses of Parliament.
The law requires the education secretary Gavin Williamson to publish statutory guidance on the cost of school uniforms.
Current guidance, issued in 2013, is non-statutory, meaning schools can ignore it if they want to. Ministers have been promising to put the guidance on a statutory footing since 2015, but never put the necessary legislation in place.
But a private member's bill introduced by Labour MP Mike Amesbury eventually won government support, and became law today.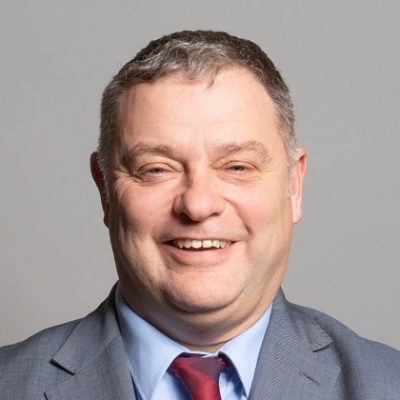 The DfE said today it would publish the statutory guidance in the autumn, and schools will have to have consider it when setting uniform policies.
It comes after schools minister Nick Gibb confirmed schools would not need to make changes in time for the start of the next academic year in September.
In an apparent climbdown, Gibb also revealed last month that the guidance would not ban controversial sole supplier deals, but will ask leaders to re-tender at least every five years.
This is despite his former colleague Lord Agnew vowing in 2019 to "go after" the "monopoly-type deals", which campaigners say lead to increased costs for families.
In 2018, a Schools Week investigation revealed how one academy trust's school uniform supplier was charging nearly three times the price for blazers in its grammar school than in its non-selective schools.
We also revealed instances of parents being stung by deals between schools and single uniform suppliers, and how one school even charged £4.50 for compulsory branded "drama socks".
Guidance to encourage 'high street alternatives'
The DfE said today that its guidance will tell schools to consider "high street alternatives" to branded items.
It will also include "measures on encouraging second-hand uniform, schools' arrangements with suppliers, and ensuring parents have access to clear information about uniform policies".
The guidance will also advise schools to "make sure that when they take up contracts with uniform suppliers, they are competitive and transparent in order to keep costs down".
Amesbury, the MP for Weaver Vale, said the act would "make a real difference and bring the cost of school uniforms down, with the need for schools to put affordability front and centre in their uniform policies placed on a legal footing for the first time".
Gibb said the law would "ensure the cost of a blazer or shirt is never a barrier to accessing the best possible education".