Ofsted chief inspector Amanda Spielman has warned that the problem of schools removing pupils from the roll in order to manipulate exam results "absolutely could get worse" if it is not tackled effectively.
Speaking on BBC Radio 5 Live today, Spielman told listeners that the education watchdog is looking into the "worrying" issue of off-rolling, to try to "get a sense of what's really happening" and work out "what, if anything, we can do with our powers to address it".
But when asked if off-rolling could increase, she said it "absolutely could get worse".
Her comments followed an investigation from The Times newspaper, which found that the number of pupils disappearing from school rolls during their GSCEs rose by nearly a third last year.
The paper reported that 13,000 young people who were registered in year 10 in 2016 went on to have no results recorded in school league tables the following year, a rise of 4,000 compared to each of the previous two years.
The Times investigation found that in 2016 there were 539,844 pupils in Year 10 at state schools that submit census data, but the following year only 526,956 had their results included for league tables.
This indicated a drop of 12,888 students. The number of pupils removed in the previous two years was 9,237 and 9,136 – making a total fall of 31,261 students over three years.
The Times' findings follow a Ofsted blog from June on off-rolling by Jason Bradbury, deputy director for data and insight and chief statistician, who found that between 2016 and 2017 more than 19,000 pupils did not progress from year 10 to year 11 in the same state-funded secondary school.
While "many of these 19,000 pupils moved to another state-funded school", there were "around half" that did not reappear in the census of a different state-funded school, Bradbury's blog said.
"We recognise that some of these pupils may have moved to an independent school (including special schools and alternative provision), or become home-schooled. Some may have, however, ended up in an unregistered school, or dropped out of education entirely."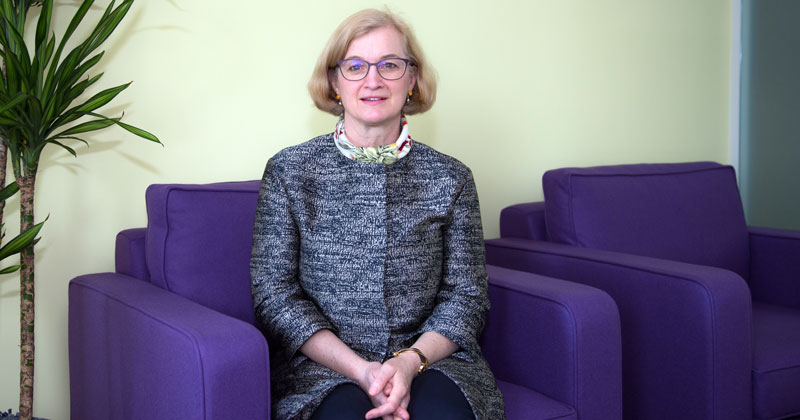 Amanda Spielman
Spielman added: "We are trying to make sure that our inspectors are informed."
In developing the new inspection framework that comes into play in 2019, Ofsted wants to give inspectors "insight and understanding" into conversations they can start to work out whether the "pressures that unquestionably act on schools" are encouraging them to manage pupils' behaviour in the wrong ways, she added.
A Schools Week investigation from March 2017, which used figures from Education Datalab's 'Who's Left' report into missing pupils, found that as many as 10 per cent of pupils disappeared in year 11 in some London secondaries.
Today's Times' investigation has prompted renewed calls for the government to accept that the high-stakes accountability system could be aggravating the illegal practice of "off-rolling", where pupils who are expected to do poorly in their exams are removed from mainstream schools before they sit the tests.
Shadow education secretary Angela Rayner tweeted to say that "the issue of pupils being expelled and this being linked to exam tables is something we have been raising as a serious concern for a considerable time".
Former shadow education secretary and Labour MP for Manchester Central, Lucy Powell, also said: "The huge rise of hidden exclusions and formal exclusions is being driven by a schools' system where the stakes are high for results yet there is no one with the powers & responsibility to make sure pupils are not erroneously excluded."
Both Powell and Robert Halfon, chair of the parliamentary education committee, pointed to the committee's July report 'Forgotten children: alternative provision and the scandal of ever increasing exclusions', which found that "the accountability system and Progress 8 was a "major factor" in off-rolling.
The committee's report said that Ofsted should not be solely responsibility for tackling the issue of unlawful off-rolling, as it is "in part driven by school policies created by the Department for Education (DfE)", meaning that "the Department cannot wash its hands of the issue, just as schools cannot wash their hands of their pupil".
Kiran Gill founder and chief executive of The Difference, a charity which aims to get more teachers working in alternative provision and pupil referral units, defended headteachers by tweeting that "no head enters teaching intending to game&exclude".
"We must build a better evidence base behind progress w/most vulnerable children – and upskill the next generation of school leaders," she said.
A DfE spokesperson said: "Informal or unofficial exclusions are unlawful and we wrote to schools last year to remind them of the rules on exclusions. Any school 'off-rolling' on the basis of academic results is quite simply breaking the law."
The spokesperson added that the issue was worse ten years ago.