Simon Knight smiles when he tells of the one question he is often asked about his work: "Often the comment I get when I tell people what I do is 'you must be so patient'. There's this perception that working in a special school requires you to be patient."
This is not a question he would ask any prospective member of staff. "It's actually a case of how do you think and how do you analyse things? What approaches do you take to the nature of the children's needs? We try to avoid anything that leads to generalisation or presumption around our kids' particular learning disabilities. We want every child to be treated as unique."
Ofsted describes the 105-pupil Frank Wise School as "outstanding and inspirational'. It takes pupils aged 2 to 19 and is one of three teaching schools leading the Oxfordshire Teaching Schools Alliance.
We want every child to be treated as unique
Knight, a fast-thinking, fast-talking advocate for the special needs community, is proud of the "extraordinary talent pool" in the school, the "very strong culture of staff development and improvement" and the "exceptional" head Sean O'Sullivan.
When I meet him he is gearing up for his presentation at the Festival of Education at Wellington College this week. He won't be pulling any punches.
"There has been a lot of investment in SEN legislation and in the administration of special education – but far less on the actual quality of provision. I find it interesting that there's a lot of money being spent on realising the potential of children who come from socially disadvantaged backgrounds, but far less on trying to realise the potential of those with a learning disability. That for me is a real issue from the point of view of equity and equalities."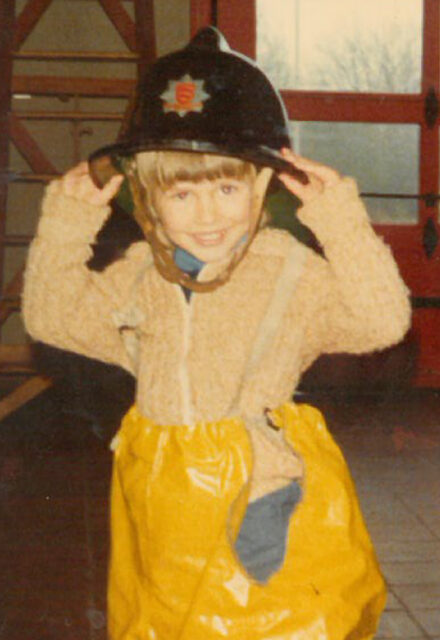 Knight believes there's "far too much misunderstanding around that idea that we are a caring profession . . . you're told that it must be so rewarding as if teaching in general is not rewarding. It is. But it's rewarding because it's a difficult, challenging and demanding job. You have to be very resilient."
He says that many of Frank Wise staff have some form of non-professional connection to learning disability. He ended up there "in the same way as many of us ended up teaching here – I had a personal connection to the school".
His mother was a teaching assistant here in the Eighties, and he used to come after school to get a lift home. "I would sit in reception and wait for her to finish. It was the kind of place where you started to get a real sense that it was doing some amazing work.
"Then when I went to university the headteacher (of Frank Wise) at the time – an incredible man called Kevin Griffiths who really took this school from nothing to outstanding – used to say 'do you fancy coming and doing some casual work for us during the holidays?'
"I wasn't really sure I wanted to be a teacher. But after graduating I got persuaded to come and be a teaching assistant for a year while I mulled over what I wanted to do. By the December I had applied for teacher training at Warwick University and have been here ever since."
Yes, it's a "nice heartwarming anecdote", Knight says. But behind that lies a hard-edged message. "So many of us have ended up in this field of education through those sorts of routes. The reason for that is that there is no investment by the National College for Teaching and Leadership into attracting people into special education."
Knight was born near Durham, one of two children of David and Jane; his sister Rachel is a nursery nurse. When he was very young the family moved to Hounslow in London, where they spent five years living in a council flat in a tower block. They then moved to Banbury.
He says his parents were exceptionally supportive. "They met very young, had me very young and they've been together ever since. In some ways we did not have much in the way of money. But I was very well insulated from all of that."
He describes an idyllic childhood. "But when you look back on it now you realise that actually things were quite tough at times. We used to talk of cheque writing day which was the day you could write a cheque and know it wouldn't be cashed before the money had gone into the bank."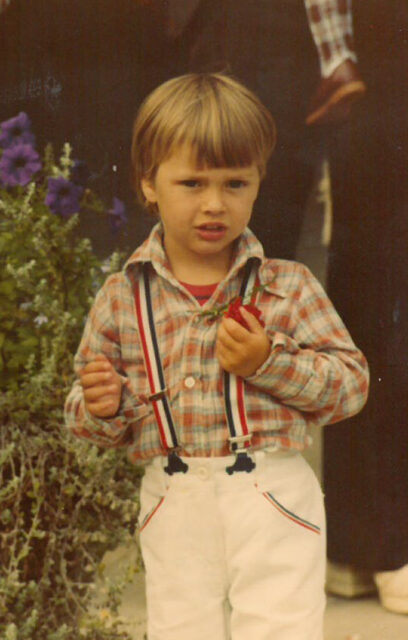 His father, a Durham University graduate, did a Masters in biology and ended up in a senior finance role in local government. His mother – who began as a teaching assistant when her children went to school – studied in the evenings with the Open University. She did a Masters and became a clinical lead for speech and language therapy at a regional hospital trust. "She had a remarkable professional journey."
As a child he found learning "quite easy in many ways and got into the habit of not really working very hard as a result. I kind of coasted through primary school and secondary school up to GCSE".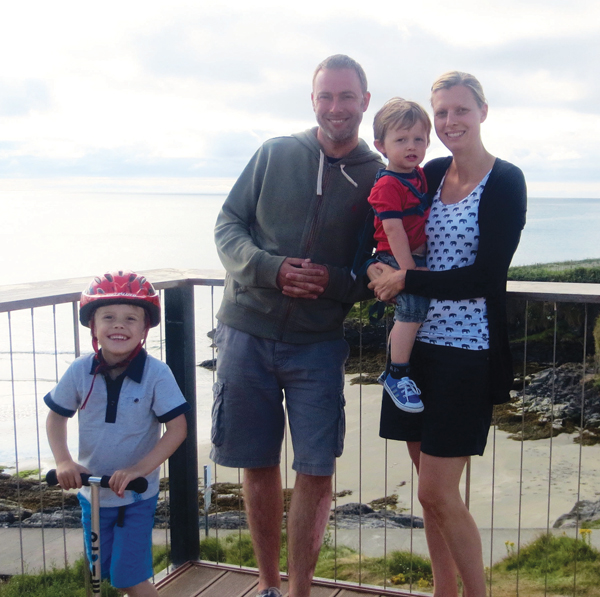 He says that "things have turned out all right, but could have been very different". His secondary school, Banbury School, was "not the kind of place where you wanted to be particularly open about wanting to learn". He had a "rude awakening" when he was asked to leave the school for
sixth-form college because of his lack of application. It took him three years to do his A-levels.
He went to Teesside University through clearing to study English and philosophy. "I had a great time – and it was a course that made you think about things."
It also informed what came later. "Special education is a very philosophically driven sector. You spend a lot of time thinking, reflecting and trying to work out how to do things better – and the answers are not always straightforward."
Family is a vital part of his life. He is married to Leanne, a part-time teaching assistant at Frank Wise. They have two boys, Jack, 5, and Harry, 2. "If you have ever seen those nature documentaries where you see lion cubs rolling over each other – it's like that in our house!"
This is a family that works hard and plays hard. Both he and Leanne do a lot of sport. Knight competes in triathalons on a "fairly regular" basis, while his wife coaches and plays netball.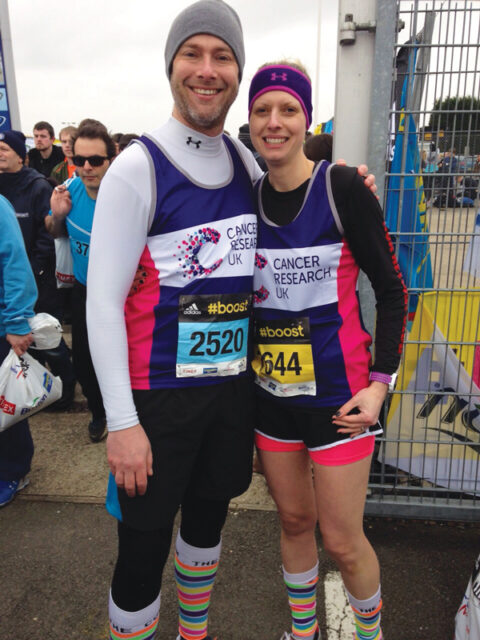 Walking around the school with him, it's clear that he cherishes this place. But he does not let sentiment get in the way of a forensic focus on ensuring the best learning outcomes for each pupil.
He points to details that make a difference, such as the generally two-to-one staff/student ratio and the £15,000 projection equipment that enables teaching staff to create immersive learning environments.
But the apparently smaller details matter too. I see the laminated photographs on easy to access open top boxes that help each student look after their own equipment – a vital daily aid to independence.
"There is still a perception that we (in special education) are all soft and cuddly, but we are not," he says. "Everything we do is about what are the kids learning and what they need to learn next. It's a very driven process. Effective practice in a special school is just effective practice anywhere."
IT'S A PERSONAL THING
What's the best advice your parents gave you?
Get out and make mistakes in life, but try to make sure the consequences are ones that you can move on from.
What are your two most treasured possessions?
My road bike and a picture of my wife and me, taken in a photo booth in Paris on our first holiday.
How would you spend your perfect day?
With my family swimming in Lake Como before eating and drinking whilst watching the sun set.
Which six people, alive or dead, would you invite to a dinner party?
Chrissie Wellington, Rene Magritte, Nick Drake, Ivan Campo, Geraint Thomas and Dorothy Parker.
What keeps you motivated in your work?
The children and their families, and the knowledge that they only get one shot at school and it needs to count.
What's your favourite book and why?
It's the Bear! By Jez Alborough. It's the book I most enjoy reading to my children.