Large numbers of examiners aren't happy with the system currently used to standardise their marking, a new report from Ofqual has revealed.
The exams regulator surveyed thousands of examiners about online standardisation, which is used to ensure consistency in exam marking.
Although most examiners were "at least quite happy" with online standardisation, there were "a significant number" who were not, the research found.
Online standardisation was introduced in the mid-2000s as an alternative to physical standardisation meetings, and is now the most frequent method of standardisation for assistant examiners for most general qualifications.
Ofqual's research looked at the processes involved in online standardisation, and identified "some good practices that could be more consistently adopted to improve the experience and performance of examiners".
These include receiving personal feedback by phone after being approved to begin marking and receiving confirmation that they are awarding marks on the same basis as intended, the report found.
As part of Ofqual's research, more than 10,000 examiners were asked to rate their happiness with the current online standardisation system from one to ten, and although 51 per cent have a rating between seven and nine, and 20 per cent said they were "very happy" with the system, almost a third gave a rating of between one and six.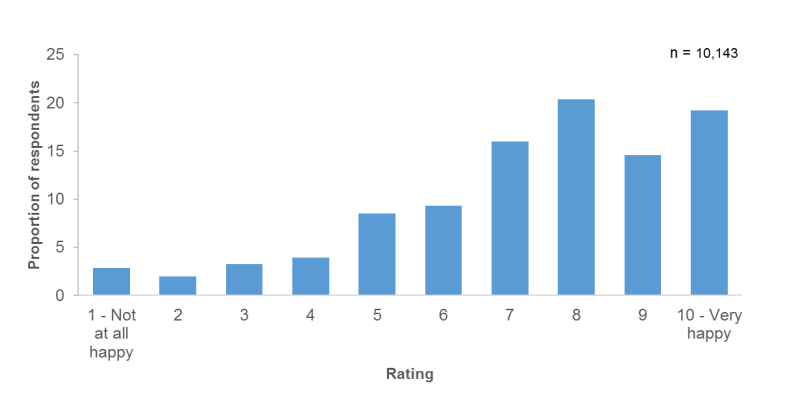 Almost half of respondents also mentioned that not having the opportunity to meet their team leader was a disadvantage and that "the process could lead to less in-depth discussions around the mark scheme".
Less than half of examiners said they could view clear rationales for how marks were awarded.
The research also looked at how examiners receive feedback on their work, and found that 62 per cent were contacted by phone and 52 per cent by email.
It concluded that the use of "a mode of communication allowing for instant interaction", such as phone or video, "should be favoured as they allow for discussions around the exemplars and can help the examiners' learning of the application of the mark scheme".
The report concluded that on balance, "examiners are positive about the online standardisation processes.
"There are differences between boards and subjects about the exact phases and the exact form online standardisation might take. However, good practices regarding personal feedback, annotation, use of mark rationales were observed and reported."