The proportion of school pupils who think they will go to university has fallen to its lowest level since 2009, a new poll reveals.
According to an Ipsos Mori poll for the Sutton Trust, just under three quarters (74 per cent) of young people think that they are either very or fairly likely to go into higher education when they are old enough.
This is down from 77 per cent last year, and from a high of 81 per cent in 2013. In 2009, the figure was 73 per cent.
Almost a decade ago in 2008, just eight per cent of all young people thought it was unlikely that they would go into higher education, but this figure is now at 14 per cent, up from 11 per cent in 2016.
The percentage of young people going into apprenticeships after sixth form has increased from 3 to 6 per cent
The survey, which spoke to 2,612 11- to 16-year-olds in English and Welsh schools, also found the proportion of pupils from low-affluence households who believed they would go into higher education fell to its lowest recorded level, at 61 per cent.
The most common reason for not wanting to attend university was a dislike of this type of learning, with 54 per cent of the group saying they would rather do something practical and 36 per cent saying they did not enjoy learning in general.
Almost two thirds (64 per cent) of those unlikely to go into higher education cited a financial reason (up from 57 per cent in 2013) – typically the desire to start earning money as soon as possible.
Another reason given was that higher education was not needed for the jobs respondents wanted.
Even among those who did plan to attend higher education, a majority of 51 per cent said they were worried about the cost, with tuition fees of £9,000 per year a major disincentive.
The decrease in the proportion of young people planning to go on to higher education after school may also reflect a growing interest in alternative routes.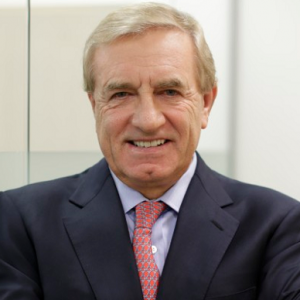 Destination data from the Department of Education, for example, shows the percentage of young people going into apprenticeships after sixth form increased from three per cent in 2010-11 to six per cent in 2014-15.
According to Ucas, the total number of UK applications to higher education courses decreased to 469,490 in 2017, five per cent lower than last year.
However, the number of applications from school leaders has remained relatively stable despite an overall decline in the number of 18-year-olds.
According to the Office for National Statistics, the number of 18-year-olds in the UK fell from 820,000 in 2009 to 772,000 last year.
Sir Peter Lampl, the chair of both the Sutton Trust and the Education Endowment Foundation, says the survey results shows the higher education system "is badly in need of reform".
"This reform should include means-testing tuition fees and restoring maintenance grants so poorer students face lower fees and lower debt on graduation," he said.