A former governor who was banned from his school's campus for obstructing the work of his replacements has been barred from running schools by Justine Greening.
Waseem Yaqub, the former chair of governors at Birmingham's Al-Hijrah School, cannot now be a governor of any school, according to a prohibition order issued by the education secretary more than three years after he was first removed from office and barred from entering the school's premises in Bordesley Green.
He was sacked in 2014 after Ofsted criticised governance at the school and placed it in special measures.
But Birmingham City Council and the school's interim executive board were subsequently forced to obtain a High Court injunction banning him from the site in June 2014.
The Birmingham Mail reported that the new interim executive board had repeatedly been refused entry to the school against a backdrop of mounting "anxiety" over the school's deficit, which had reached almost £900,000.
In her decision, Greening said Yaqub's conduct had been "so inappropriate" that it made him unsuitable to take part in the management of any independent, academy or LA-maintained school.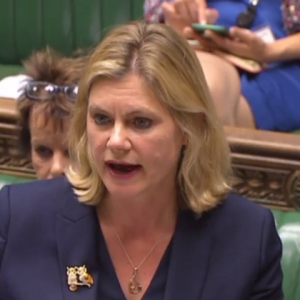 The government has also accused him of having "promoted, permitted or failed to challenge" inadequate financial monitoring and decision-making on the part of the governing body.
According to the document issued by the Department for Education, Yaqub engaged in "unlawful conduct" to prevent members of a new interim executive board appointed in June 2014 from performing their lawful functions.
Yaqub continues to refute the original allegations against him, and still believes there is a witch-hunt against him.
He told Schools Week he has "begged" for a face-to-face meeting with the Department for Education officials to plead his case but to no avail.
He also questions the timing of the order, three years after he was sacked, and the nature of the prohibition – he is first and foremost banned from running independent schools. The ban on involvement in running state schools has simply been made by extension.
"It's over three years ago now. Why now does [Greening] need to ban me?" he told Schools Week.
"It is clearly a witch hunt. I have never been a governor at an independent school and I have no intention of being one in the future."
Now Yaqub, who estimates the government has already spent around £200,000 to secure the banning order, has to decide whether he will appeal to a tribunal against the ban.
'Governance is ineffective'
When they visited Al-Hijrah School in December 2013, Ofsted inspectors found governors were "too heavily involved in the day-to-day running of the school", and spent "too much time on routine aspects of the school and insufficient time on developing the school's strategic direction".
Governors also lacked the ability to offer the school effective strategic direction or challenge, inspectors said.
"Governance is ineffective," inspectors said, and they "do not hold a shared vision for the school and have not formulated an agreed plan of how they will adopt a supportive, strategic, challenge and monitoring role".
The report continued: "Governors have not been diligent in ensuring the school's resources have been managed efficiently or effectively.
"Although most governors are new to their role and have received training in aspects of governance, this has not had sufficient impact and they are not performing well enough to ensure the school's future success."
During follow-up inspections, officials noted that Yaqub "believed the school had been targeted as part of a witch hunt" and had an "unrealistic view of the capacity of governance".
Governors were also accused of spending time and energy refuting previous inspection judgements and Birmingham council's audit of the school's finances, which identified a large deficit.
It was also reported that despite the school's deficit, governors had continued to spend money on projects that did not address key weaknesses.
These included instructing architects to draw up plans for a new building and spending £6,000 on a financial audit to challenge the findings of the local council.
The school remains in special measures following an inspection in March this year.