A science teacher has raised £2,200 for a year 8 pupil by taking on the world's highest commercial bungee jump.
Fifty-four-year-old Wendy Senior – a teacher at Meols Cop High School in Merseyside – wanted to raise money for a home hydrotherapy pool for Noah Cunningham, a student with Duchenne muscular dystrophy.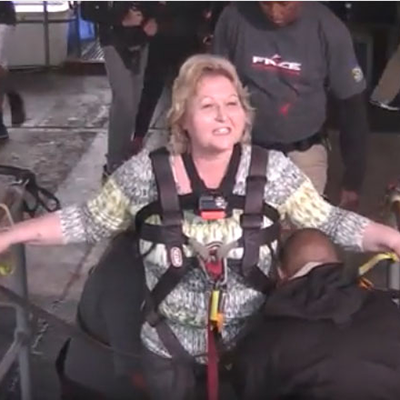 Noah used to play wheelchair football but due to the progressive nature of the disease, swimming is now the only exercise possible for him.
"Noah was £4,000 short for a hydrotherapy pool – they've been collecting for a long time – so I thought we'd try and see if we can get it all the way there," she said.
"I was going to South Africa, which is home to the world's biggest bungee, so I thought I'd give it a go."
The jump takes place at Bloukrans Bridge, which spans the Bloukrans River, and at 216m tall, it's the highest commercial bungee in the world.
"The day I got there I just stood and cried because I really had no concept of actually how big it was. I've never done one before, and it was scary. I was crying, I was emotional and I didn't think I could do it but for the fact it was for the school and Noah – I had to do it," she said.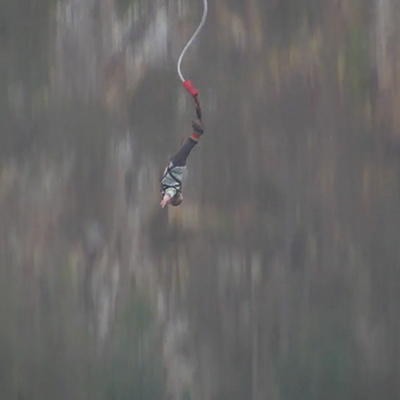 Senior has also incorporated her experience into science lessons, getting students to work out the precise speed at which she was travelling.
"We calculated that I would be travelling about 66 metres per second, which is somewhere round the region of 130 miles per hour," she said.
As part of Noah's Education, Health and Care Plan, the school has timetabled all of his lessons on the ground floor, and three members of staff take him to a local hydrotherapy pool twice a week during lunchtime.
Following the bungee jump, the school are continuing to run fundraising events to help Noah and his family hit their £4,000 target.
Annette Peet, the deputy head at the school, added: "Sadly he is losing more movement, which is why we're aiming to get a hydrotherapy pool in the house, so he can swim on a daily basis. The more he does, the better it will be for him."