Edition seven editorial
Free school sixth-form offer £500 recruitment 'incentive' to pupils
A proposed sixth-form free school advertising £500 incentives to new pupils is at best questionable, but at worst it's an uncosted bribe.
The 'academic scholarship' is not a bursary for materials, travel or meals, typically given to pupils with parents on low incomes.
It is also not a financial incentive for high attendance levels, which some colleges have continued to offer following the end of the Education Maintenance Allowance.
Put simply, it is lot of money for doing well in your
GCSEs, elsewhere.
And New College Pontefract needed 1,000 signatures to proceed to the next stage in the free school proposal process.
So it seems likely the "opportunity to receive £500" helped drum-up support for signatures.
If it can be proven that the offer influenced the number of signatures then the government should consider taking a closer look.
Either way, schemes like this warrant scrutiny, whether or not it proves expensive for the college.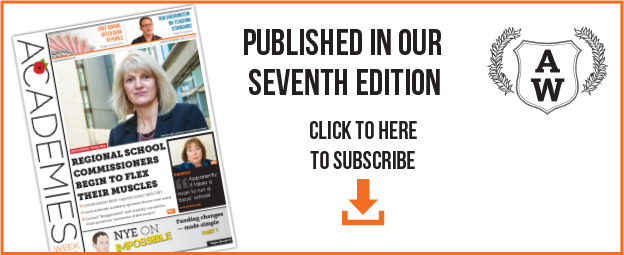 Nick Linford is the former Editor of Academies Week. He is now the Editor of sister paper, FE Week