The government is yet to pay out a third of the cash requested to deal with the costs associated with keeping schools safe during the coronavirus pandemic, despite already settling 95 per cent of claims.
Almost £50 million claimed by schools has still not been paid out of the exceptional costs fund.
The criteria for accessing the exceptional costs fund are too limited and the list of eligible costs is too restrictive
The Department for Education received 14,075 claims totalling £147.9 million under its "exceptional costs" reimbursement scheme, a Freedom of Information request by Schools Week has revealed.
The scheme only covered the cost of additional cleaning where there was a positive Covid case, rather than preventive measures, alongside costs of keeping schools open over holidays for vulnerable pupils and free school meal vouchers in some circumstances.
Applications were also only accepted for costs incurred between March and July this year.
The government said this week that £102 million had been paid out, representing 13,420 claims that they said were "in-scope" applications.
But that leaves £46.9 million that schools believe should be reimbursed – nearly a third of the total value of the applications.
The DfE said processes to determine whether these claims would be accepted had started, but it's not clear how much will be reimbursed.
Julia Harnden, funding specialist at the Association of School and College Leaders (ASCL), said the unpaid claims were "simply not acceptable".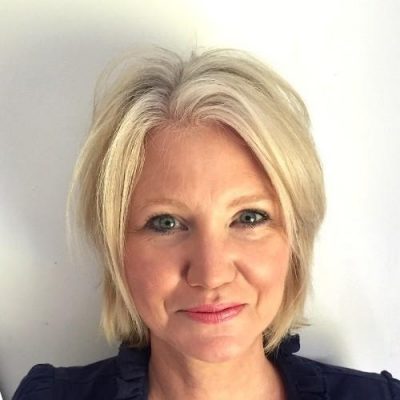 "The criteria for accessing the exceptional costs fund are too limited and the list of eligible costs is too restrictive. Schools and colleges must be supported financially during the current pandemic and must have confidence that all additional coronavirus-related costs will be reimbursed."
Schools had started the autumn term "out of pocket" and the unpaid claims must be paid back "as a matter of urgency".
Extra cash spent on Covid-related issues could only be claimed back if existing resources could not meet the cost – with funding capped at £75,000 for the largest schools and £25,000 for the smallest.
The scope was also limited to specific items, such as increased premises-related costs, free school meals for eligible children not attending school and additional cleaning after a confirmed or suspected Covid case.
Gavin Williamson, the education secretary, said this week: "When it comes to our children there really is nothing we wouldn't do to make sure they get the education they deserve."
But unions say the £50 million outstanding contradicts his claim.
The government has also rebuffed appeals for a second exceptional costs fund to be run for the new academic year.
A survey from the NAHT school leaders' union last month found about 75 per cent of the 2,000-plus respondents had not yet received any of the exceptional costs funding.
Of those who had received cash, 52 per cent said their schools had been reimbursed less than half of what they claimed.
The DfE previously confirmed schools that incurred extra costs during the wider reopenings would have to use their existing budget.
It told schools to increase the cleaning of surfaces and equipment, as well as to provide hand sanitiser for pupils, although guidance said schools were "not eligible to make claims for any additional costs associated with more pupils returning to school".
Paul Whiteman, the general secretary of the NAHT, said: "These costs are not optional, they are required by the government's own guidance.
"It is frankly baffling that the government is refusing to provide schools with any financial support when it comes to Covid costs this term.
"School budgets were under huge pressure already and this could be enough to send many over the edge."
The union's survey found schools had spent on average £8,017 on Covid-related costs this term – about £170 million nationwide.
This is on top of the estimated £212 million to get pupils back to school in June and July.
The survey also found schools were losing an average of £9,755 in income this term because of, for example, the inability to rent their sports halls during the pandemic. This represents about £200 million nationwide and comes on top of the estimated £330 million lost last year.
And analysis from Parentkind, the largest parent-teacher association (PTA), this week estimated schools could also lose up to £42 million from PTAs as Covid restrictions forced the cancellation of traditional fundraising events.
But a DfE spokesperson said: "On average, costs to schools to become Covid-secure will have been a relatively small proportion of their core funding for each pupil, which for secondary schools has increased to a minimum of £5,150, the first year of the biggest increase to core school funding in a decade.
"On top of the core funding schools are receiving, and continued to receive throughout the pandemic, we provide pupil premium funding worth £2.4 billion each year to support the most disadvantaged pupils."