Approving tutoring providers have been warned any future funding could be jeopardised if they speak about the scheme publicly without getting approval from the National Tutoring Programme.
The government's flagship NTP scheme launched this week, with schools able to apply for subsidised tuition through 32 approved providers.
But schools have been told they could face caps on the number of pupils they can put forward, with capacity for the programme to reach only 250,000 pupils.
The list of providers, of which 21 were for-profit organisations, has also prompted concerns over conflict of interests, including the chief executive of one of the organisations running the scheme and the national schools commissioner.
Meanwhile, providers whose applications were unsuccessful are now plotting to set up their own initiative. Schools Week investigates …
Strict media process 'not surprising'
Schools Week understands that providers have been told they must get any external communications signed off by the NTP. Failure to do so could jeopardise future funding decisions, providers' induction packs state.
Schools Week also understands a separate grant agreement goes further, stating all communications regarding the NTP require sign-off.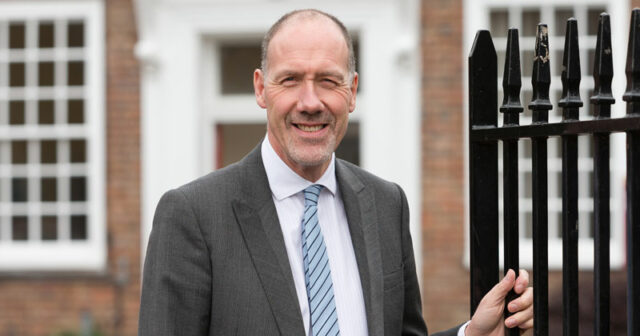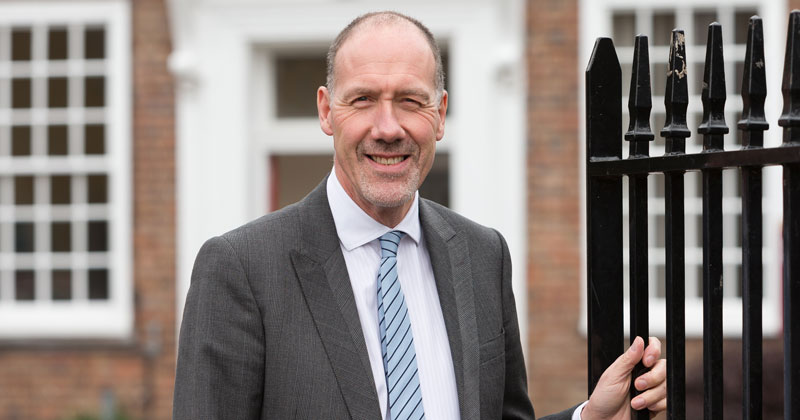 While some providers have expressed unease at this, Geoff Barton, general secretary of headteachers' union ASCL, said he was "not surprised to learn there is a strict process in place for signing off external communications" as it is a high-profile scheme with a "great deal of media interest".
He added: "We would expect the NTP to be completely transparent about how the scheme progresses and our experience is that they have communicated with us very openly throughout its development and launch."
Big demand as spurned tutors cry foul
Among those chosen organisations providing tutors who are PhD students, qualified teachers and volunteers, and the funding each partner receive will depend on the number of pupils they support.
James Grant, co-founder of MyTutor, said a high level of demand "has definitely materialised". Some schools were asking for tuition for 100 pupils, but they are aiming to work with 50- to 60-strong groups.
He added they have measures to make sure tuition is spread "fairly" across their allocation of 600 schools.
News of a cap, which would be introduced in areas where demand is "very high", has been criticised.
Nick Brook, deputy general secretary of the NAHT school leaders' union, said the NTP was "severely constrained by the number of tutors available" and said allocations must not be made on a "first come, first served basis".
"Schools aren't booking concert tickets here, hoping for the best seats, so allocations must come down to more than timing and good luck."
Schools Week also revealed last month that nearly half of the promised £350 million for the NTP this year remains unallocated.
John Nichols, president of The Tutors' Association, which represents some of the 393 providers who applied, said a better model would be to make "any provider that reaches a certain quality standard eligible to gain the government subsidy, as otherwise it is quite a distortion to the market".
The group is now considering launching its own "complementary initiative" to provide "experience tuition support to those students most in need across the UK".
But the NTP says a wide range of providers have been funded, mobilising "a whole range of tutors" through a "tough assessment process". It is understood that a small number of providers are still yet to be announced as final formalities were being agreed.
The government has also signalled its intent to extend the programme beyond this year. A pre-procurement notice on Monday asked for the sector's view on how the scheme can be rolled out after August 2021, and to recruit more tutors.
Scheme dogged by conflict accusations
The TTA is also pushing for details of how providers' applications were scored to be published, amid conflict of interest concerns.
Professor Becky Francis, chief executive of the Education Endowment Foundation, which runs the £76 million Tuition Partners pillar of the programme, was until recently a non-executive director of Pearson. The education giant was one of the chosen providers, but does not have a history of providing tutoring.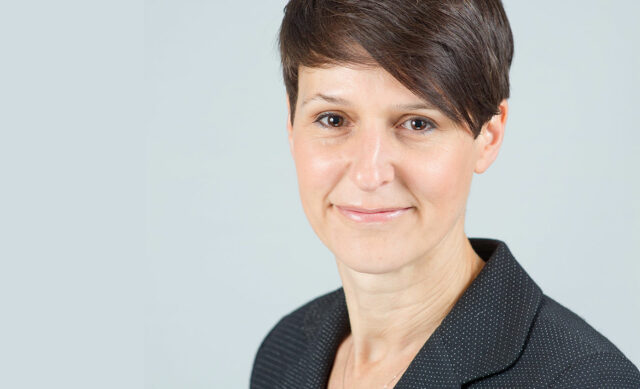 When asked about this, the NTP said Francis resigned from her Pearson role when she was "made aware [the organisation] was being recommended for funding". This was "to avoid any perception of a conflict of interest", they added. She also played "no part in…its assessment".
Pearson said Francis was not involved in their bid, which was selected by a "ring-fenced team" within EEF.
The Unity Schools Partnership, which has 29 academies in eastern England, is spearheading a school-led tutoring agency Schools Partnership Tutors, which has been selected as partner.
The trust's chief executive and former regional schools commissioner Tim Coulson is also the independent chair of the Norwich Opportunity Area. The Department for Education's 12 Opportunity Areas have been given additional NTP provision.
But Coulson said after declaring his interest to the Norwich area "it has been decided that they will not be buying any tutoring direct from SP Tutors".
The Brilliant Club, which aims to "re-engage and rebuild pupils' confidence in core curriculum subjects by working with a PhD subject expert tutor", has also been selected.
Sitting on its trustees are vice-chair James Turner, CEO of the Sutton Trust, one of the five charities that are overseeing the NTP, and national schools commissioner Dominic Herrington.
They say they have followed Charity Commission guidance on declarations of interest and that they were assessed against the same criteria as other bidders.
The Sutton Trust emphasised the EEF ran the selection and that Turner, who played "no part" in the bid, will step down as a trustee next year when his second term comes to an end.
The charity's CEO Anne-Marie Canning, volunteer independent chair of Bradford Opportunity Area, declared her interest as an OA chair and CEO at the first OA meeting she attended since the NTP announcement, the DfE said.
Applicants appointed on 'quality of provision'
The NTP said it is not unknown for education charity trustees to sit on several boards in the sector, as many organisations want their expertise.
But they said none of the individuals we've highlighted played "any role" in the selection process and conflicts of interest related to participants in the selection process were declared.
The NTP says applicants were appointed "based on their safeguarding records, experience and quality of provision" and that the criteria are published on their website.
But Nichols said, "We should be conscious of how transparent the process is and expect full details to be published".
"The NTP should say: 'Here's the basis on which we scored them, here's the unsuccessful applications and here's how they did' and there can be a legitimate questions if organisations have been selected which might lack the capacity to deliver."
The programme is offering individual feedback to unsuccessful applicants so they can be "in a better position to secure funding if any future NTP funding opportunities become available".
Education secretary Gavin Williamson urged schools to make use of the scheme, adding: "We need to do everything in our power to help pupils make up for any lost time, especially those from disadvantaged backgrounds."