The government is seeking primary schools and nurseries to take part in a two-week Covid-19 testing "quality assurance exercise".
In an email sent to school leaders on Friday, and seen by Schools Week, the Department for Education (DfE) requests volunteers to help "assess the performance" of lateral flow devices (LFDs) in schools and nursery settings.
It explains the exercise is a "standard requirement" and part of the "ongoing quality assurance" the government conducts for the NHS Test and Trace schools rapid asymptomatic testing programme.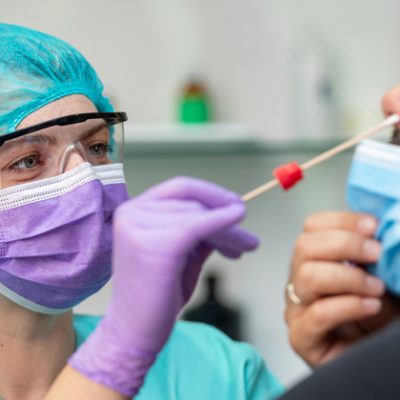 The email states: "We are looking for volunteers to participate in this. Schools and nurseries are asked to take part for a two-week period, and will complete the exercise once only."
As part of the asymptomatic testing programme primary school staff conduct twice-weekly home tests.
Staff at schools taking part in the quality assurance scheme will complete a polymerase chain reaction (PCR) test alongside their usual LFD test and report results from both tests to NHS Test and Trace.
The email adds: "We will provide participating schools and nurseries with a supply of PCR kits to distribute to staff. There will also be support and guidance to explain the process and requirements for participating schools and nurseries."
Primary pupils are not eligible to take part.
New test used in schools
From today, NHS Test and Trace is also introducing a new type of LFD tests to be used during on-site testing in secondary schools and colleges.
The Orient Gene tests are permitted for use at asymptomatic testing sites (ATS) and can return a result in less than 30 minutes.
In contrast to the Innova test previously used on-site, and still used during home-testing, the tests require double nasal samples only and do not require a throat sample.
Following the completion of three on-site Covid tests during the full return of pupils in March, schools were told to retain small testing facilities on-site for pupils "unable or unwilling to test themselves at home".
The Orient Gene test is currently being used in a trial of around 200 schools in which close contacts of positive Covid cases can stay in schools if they test negative after daily rapid tests.
Current guidelines require close contacts to self-isolate for 10 days.
But experts previously raised concerns about the lack of data currently available on the effectiveness of the new LFDs.