The government has come under fire for choosing just three serving school leaders for its 14-strong panel that will develop its new "model" music curriculum.
Nick Gibb, the schools minister, announced the panel members on Friday, saying that they would develop a non-compulsory "sequenced and structured template" in music for key stages 1, 2 and 3. They include Julian Lloyd Webber (pictured), the cellist.
The government said the model curriculum should help to reduce workload and make it easier for teachers to plan lessons.
The number of pupils taking exams in music has fallen from 41,511 in 2012 (0.9 per cent of all entries), to 35,531 last summer (0.7 per cent). The move also comes as Ofsted proposes to up its focus on curriculum.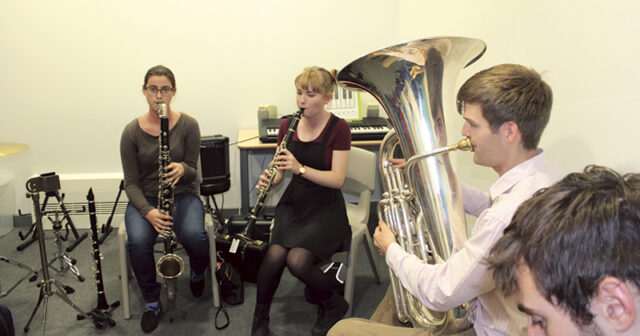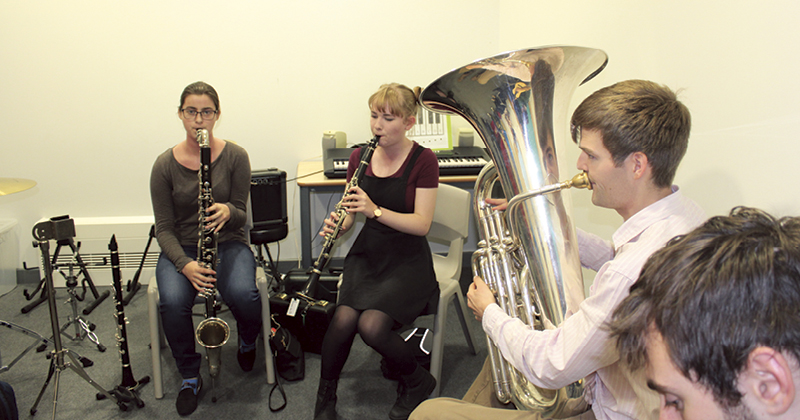 Emily Crowhurst, head of 4-18 music at School 21, a free school in Newham, east London, said a music curriculum developed mostly without teachers was "disempowering".
"There are already incredible music curriculums out there, developed as a result of a career's worth of conversation trying different things. It's not very empowering to find a panel of experts is doing it."
The panel (see list below) was picked by Gibb and Veronica Wadley, the panel chair. She is the co-founder of the London Music Fund and a former editor of London's Evening Standard.
Wadley is also a governor at the Yehudi Menuhin music school in Surrey. The Guardian reported last year that two pupils whose families earned more than £170,000 had been given financial help to pay the £43,000 annual boarding fees, using a government scheme aimed at helping youngsters from disadvantaged backgrounds attend top music schools.
The government said its panel would provide schools with a framework for their own programmes of study, "safe in the knowledge that it is backed by some of the most influential and expert figures in music education".
There are already incredible music curriculums out there
Tom Sherrington, a founding trustee of The National Baccalaureate, a broad curriculum framework for schools, said the move could help schools to decide what to include in a curriculum.
But Dr Anthony Anderson, a research assistant in music education at Birmingham City University, said he was concerned the panel would produce a traditionalist curriculum that focused on reading music with little emphasis on music-making.
Steven Berryman, the director of music at the independent City of London School for Girls, also warned that schools could feel they had to follow the model curriculum, even though it was not compulsory – especially given Ofsted's new focus.
But Gibb said he wanted to "make sure lessons are of the very highest quality and pupils leave school having experienced an excellent music education so those who wish to do so can take up opportunities to pursue musical careers".
He also announced a further £1.33 million for the Department for Education's music hubs programme. Schools Week reported in November that there was huge regional variations in the hubs; many commentators said they feared a "postcode lottery" of provision.
The new panel will start work immediately. It plans to publish the model curriculum online by the summer.
High-quality' pilot costs £2.4m
'The government has suggested new "high-quality" curriculums for several subjects are in development.
A £2.4 million pilot in schools with knowledge-rich history, geography and science programmes is due to run this year.
The pilots, which were announced in July and form part of a five-year £7.7 million "curriculum fund", will allow schools to find ways to deliver the national curriculum, tackle workload and develop resources.
Once the pilots have ended and results are analysed towards the end of this year, the government says it will decide whether to roll out the scheme to other subjects.
The panel
Veronica Wadley (chair), Former chairman of Arts Council, London, council member of the Royal College of Music, governor of the Yehudi Menuhin School and co-founder of the London Music Fund
Carolyn Baxendale, Head of Bolton music service and lead for Greater Manchester music education hub
Karen Brock, head of the Tower Hamlets arts and music education service
Michael Elliott, chief executive, Associated Board of the Royal Schools of Music
Peter Garden, executive director performance and learning, Royal Liverpool Philharmonic
Naveed Idrees, headteacher, Feversham primary academy, Bradford
Julian Lloyd Webber, cellist, conductor and principal, Royal Birmingham Conservatoire
Professor Linda Merrick, principal, Royal Northern College of Music
Paul Roberts, national council member, Arts Council England
Ian Rowe, principal, Bromley Youth Music Trust
James Thomas, head of Hackney Music Service
Simon Toyne, executive director of music, David Ross Education Trust and president-elect, MMA, the National Association of Music Teaching Professionals
Ed Watkins, director of music, West London Free School
Bridget Whyte, chief executive, UK Association for Music Education – Music Mark